Board-Certified Plastic & Reconstructive Surgeons
Dr. Black Plastic and Cosmetic Surgery
Welcome to Dr. Black Plastic and Cosmetic Surgery. We serve patients of all ages in Metairie and the Greater New Orleans, LA area. Our talented doctors and our amazing staff members are here to ensure you're putting your best face forward. Our board-certified plastic and reconstructive surgeons, Dr. Elliott Black, III and Dr. Summer Black, offer patients the ultimate in safety, comfort, privacy, and personalized care in our new state-of-the-art facility where we hold consultation appointments and perform minor procedures and aesthetic treatments.
Learn More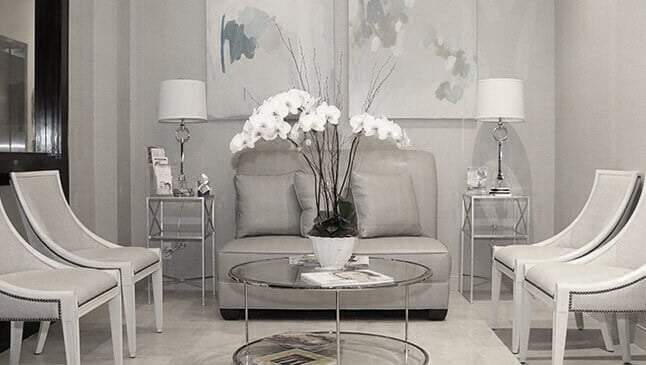 About Our Doctors
Dr. Elliott Black and Dr. Summer Black are both board-certified plastic surgeons practicing in the greater New Orleans, LA area. They have a combined experience of more than 40 years in cosmetic and plastic surgery treatments. They are well respected in the community, and have been the recipients of many awards including "New Orleans Top Doctors" in both New Orleans Magazine and Louisiana Life Magazine for multiple years, as well as being listed in Gambit's "Best Of" Edition. They have special skills in all types of cosmetic surgery procedures, including facelifts, blepharoplasty, breast augmentation, breast implant removal and revisions, abdominoplasty, liposuction, and other body contouring procedures.
Each doctor has an individual practice, but we pride ourselves on working together as a whole office for the best results for our patients. Having both a male and female doctor at Dr. Black Plastic and Cosmetic Surgery is beneficial to all our patients. We are focused on open, honest communication so that we can understand your goals and motivations in an effort to give you the best possible outcome. We aim to establish trust and confidence with each and every patient, and are always available to answer questions to keep you informed throughout your consultation, during and after any treatments or procedures. In addition to the many cosmetic surgical procedures we do, we also offer a large array of nonsurgical procedures such as BOTOX®, dermal fillers, SculpSure™ noninvasive fat melting, and a multitude of other laser treatments for hair removal, vein removal, large pores, improved skin texture, dark sun spots, and fine lines. These nonsurgical procedures allow patients to enjoy a more youthful appearance, and an improved lifestyle without the downtime or scarring of traditional procedures.
View Profiles
Reviews
I've been a patient of Dr Summer Blacks for about 4 years and I would never go anywhere else. I am ALWAYS ecstatic with her work and have had Botox and Restylane filler in my cheeks and lips. Dr Black is not only a total perfectionist but she becomes a friend you feel comfortable confiding in and sharing your life with. I would recommend Dr Black to my own mother....and in fact I did! Now we are both her patients who regularly visit her for all our anti-aging facial perfecting cosmetic work.
Google
Dr Black is very patient, explains and makes you feel like family.
Healthgrades
Dr. Summer Black is AMAZING!! I completely trust her. If you are considering surgery or injectables she's your Dr.!!
Google
I am in awe of Dr. Black's expertise in Plastic and Cosmetic Surgery. My heart wears a SMILE when I think of her rare and unmatched care of my health from consultation to post-op. In fact, when I began the search for a top-notch surgeon, Dr. Black came highly recommended by a trusted friend. Their faith in her skills was confirmed during the consultation when she genuinely listened to my health history with compassion and honesty. I was so impressed when she guided me away from breast revision surgery due to health concerns, to the type of treatment that was in my personal best interest. In fact, it's unusual for a cosmetic surgeon to encourage a patient to exclude lifts or fat graphs. To top it all off, I felt like a celebrity during my stay at Crescent City Surgical Center. It was a magnificent bonus to have her father, Dr. Elliott, assist in my surgery and to be cared for by Nurse Patti and her amazing staff. She is a world-class doctor and a kind and caring specialist.
Healthgrades
Please see my full review of Dr. Summer Black on Google. I couldn't post the full review on this site..too much to say and it is limited on space. Amazing surgeon. Wonderful person:)Highly recommend!
Healthgrades
5.0 Average Rating
199 Total Reviews
Map and Location
About Us
Becoming a board-certified plastic surgeon requires many additional years of hospital-based surgical training. Drs. Elliott and Summer Black manage a wide variety of problems relating to the face and body. They practice a full scope of plastic surgery with exceptional skills in cosmetic surgery of the face and body. We have selected our staff with particular concern for efficiency and a warm, dedicated attitude. Please feel free to approach anyone on the staff if you have questions or concerns. Welcome to Dr. Black Plastic and Cosmetic Surgery!
*Individual results are not guaranteed and may vary from person to person. Images may contain models.