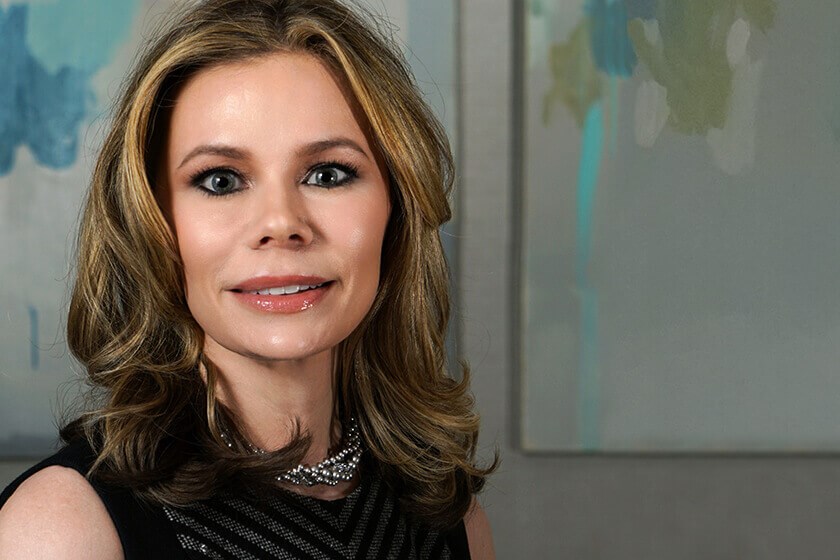 Meet Dr. Black
Dr. Summer Black is a highly respected plastic and reconstructive surgeon. She is board-certified by the American Board of Plastic Surgery and is fellowship-trained in Cosmetic Surgery. Dr. Black Is skilled in all types of cosmetic surgery including facelifts, blepharoplasties, breast implant placement, breast implant removal and revisions, abdominoplasty, liposuction, and other body contouring procedures. She is well established in her field, and she blends tried-and-true, classic surgical procedures proven safe and effective over decades with innovative, advanced surgical techniques and state-of-the art equipment to perform cosmetic surgery.
Special Skills & Training
As a female plastic surgeon, Dr. Black is attuned to the aesthetic concerns of other women. Whether you are looking to lift sagging skin, enhance curves, smooth wrinkles or improve symmetry, Dr. Black can help transform your body and life. She combines her extensive medical and surgical background with an artistic eye to deliver the highest level of results to each patient. Her expertise and approachable style make her a cosmetic surgeon whose work is unmatched.
Education
Dr. Black completed medical school at Louisiana State University (LSU) Medical School in New Orleans, LA. During medical school, she was inducted into the Alpha Omega Alpha Medical Honor Society. Upon graduation, Dr. Black was a recipient of the Women in Medicine Achievement Award. She began her clinical training in general surgery,and subsequently completed her plastic surgery fellowship at Louisiana State University Health Science Center in New Orleans, LA. Then, Dr. Black went to New York where she completed a cosmetic surgery fellowship at the prestigious New York Eye and Ear Infirmary in Manhattan, NY.
Publication & Presentation
Murrillo, W., Dupin, C., Black, E. Cheek and Inferior Eyelid Reconstruction After Skin Cancer Ablation. Clinics in Plastic Surgery. Accepted for Publication.
Black, E. Sternal Osteomyelitis Following Closed Chest Compression: A Case Report and Review of Literature. General Surgery Research Day. New Orleans, LA. May 2002.
Medical Privileges
Reviews
"I've been a patient of Dr Summer Blacks for about 4 years and I would never go anywhere else. I am ALWAYS ecstatic with her work and have had Botox and Restylane filler in my cheeks and lips. Dr Black is not only a total perfectionist but she becomes a friend you feel comfortable confiding in and sharing your life with. I would recommend Dr Black to my own mother....and in fact I did! Now we are both her patients who regularly visit her for all our anti-aging facial perfecting cosmetic work."
A.R.
Google
"Dr Black is very patient, explains and makes you feel like family."
P.
Healthgrades
"Dr. Summer Black is an excellent Doctor! She removed my implants and I never looked back. It was worth every penny to get my health back and restored !"
K.G.
Google
"Breast implant removal - very comfortable and accommodating - Dr. Black is an excellent Plastic Surgeon. Her intentionality to listen and discuss thoroughly all of my concerns and questions was my deciding factor in choosing her. She took the time to hear me and share with me pictures, details and procedures thoroughly. I felt confident I was making the right decision. My surgery was scheduled quickly and the surgery center was very comfortable and accommodating. Great staff who communicated all details thoroughly and I was able to speak with her in person outside of office hours regarding any questions/concerns. I am thankful for my experience and my health and recovery."
M.
RealSelf
"My incisions look beautiful as do my new natural breasts! - Dr. Black performed my breast ex-plant surgery. I cannot say enough good things about her & her staff & the surgery center where she performs her surgeries. ALL TOP NOTCH! I went in because my implants were hard & encapsulated. I was having some breast pain & had rashes that would come & go in my breast & abdomen area. I had a few other symptoms but really wasn't sure if they were related to my implants. My main issue was the extreme hardness & pain. She thoroughly examined me & decided I needed both capsules removed & sent to pathology for review after removal. I was on board with this decision & was more than confident she would do the best job out of any other surgeons I had looked into. After ex-plant & full capsulectomy my pathology came back with a rare cancer found in the capsule that surrounded one of my implants. Before my follow up appt. Dr. Black had contacted a physician at MD Anderson who is an expert in the type of cancer I was diagnosed with. She put me in touch with him & I went to see him 2 weeks later. I am happy to report I am cancer free but if it were not for Dr. Black removing the entire capsule I don't know what my outcome would have been. She did such an amazing job meticulously ensuring everything was removed. I am forever grateful for her skills & I highly recommend her as a surgeon. My incisions look beautiful as do my new natural breasts! Thank you so much for taking such good care of me!!!"
V.
RealSelf