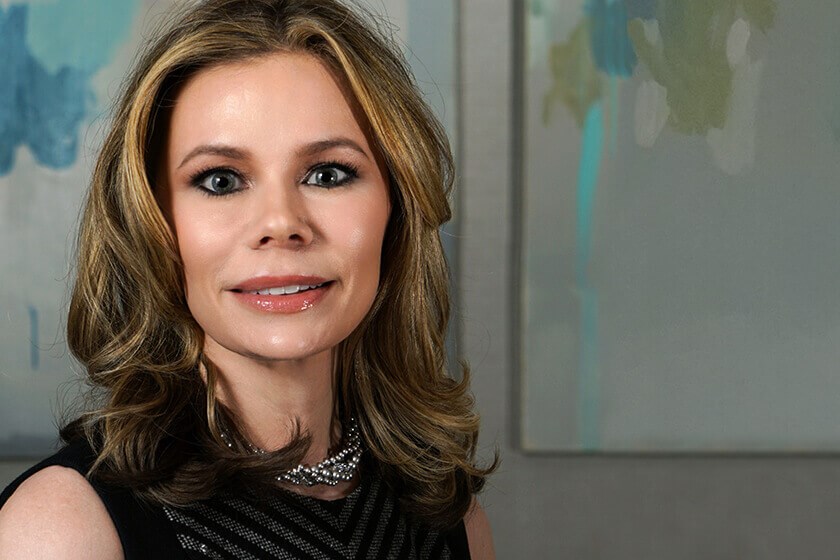 Meet Dr. Black
Dr. Summer Black is a highly respected plastic and reconstructive surgeon. She is board-certified by the American Board of Plastic Surgery and is fellowship-trained in Cosmetic Surgery. Dr. Black Is skilled in all types of cosmetic surgery including facelifts, blepharoplasties, breast implant placement, breast implant removal and revisions, abdominoplasty, liposuction, and other body contouring procedures. She is well established in her field, and she blends tried-and-true, classic surgical procedures proven safe and effective over decades with innovative, advanced surgical techniques and state-of-the art equipment to perform cosmetic surgery.
Special Skills & Training
As a female plastic surgeon, Dr. Black is attuned to the aesthetic concerns of other women. Whether you are looking to lift sagging skin, enhance curves, smooth wrinkles or improve symmetry, Dr. Black can help transform your body and life. She combines her extensive medical and surgical background with an artistic eye to deliver the highest level of results to each patient. Her expertise and approachable style make her a cosmetic surgeon whose work is unmatched.
Education
Dr. Black completed medical school at Louisiana State University (LSU) Medical School in New Orleans, LA. During medical school, she was inducted into the Alpha Omega Alpha Medical Honor Society. Upon graduation, Dr. Black was a recipient of the Women in Medicine Achievement Award. She began her clinical training in general surgery,and subsequently completed her plastic surgery fellowship at Louisiana State University Health Science Center in New Orleans, LA. Then, Dr. Black went to New York where she completed a cosmetic surgery fellowship at the prestigious New York Eye and Ear Infirmary in Manhattan, NY.
Publication & Presentation
Murrillo, W., Dupin, C., Black, E. Cheek and Inferior Eyelid Reconstruction After Skin Cancer Ablation. Clinics in Plastic Surgery. Accepted for Publication.
Black, E. Sternal Osteomyelitis Following Closed Chest Compression: A Case Report and Review of Literature. General Surgery Research Day. New Orleans, LA. May 2002.
Medical Privileges
Reviews
"I've been a patient of Dr Summer Blacks for about 4 years and I would never go anywhere else. I am ALWAYS ecstatic with her work and have had Botox and Restylane filler in my cheeks and lips. Dr Black is not only a total perfectionist but she becomes a friend you feel comfortable confiding in and sharing your life with. I would recommend Dr Black to my own mother....and in fact I did! Now we are both her patients who regularly visit her for all our anti-aging facial perfecting cosmetic work."
A.R.
Google
"I have been a patient of Dr Summer Black for about 4 years. I will never go anywhere else. After making the rounds to several highly regarded plastic surgeons and being less than satisfied I finally found Dr Black. She is amazing! She's warm, compassionate, authentically interested in you and your life and she is a facial artist extraordinaire! She has been doing my Botox and Filler regularly for years and I am always 100% happy with the results. Her nurse Anna is a doll and also becomes a friend who really cares about you. I would recommend Dr Summer Black to my own mother....and in fact did! We are both her patients who visit her several times a year for all our anti-aging cosmetic needs. If there were 10 stars I would give them to her."
A.B.
Yelp
"Mini Tummy Tuck. - Metairie, LA - So far she is wonderful, a very straight forward doctor that is honest and not just trying to sell you procedures you do not need. - - Like everyone else, I've obsessed over this site for months, reading and reading and reading. I initially decided on a BA and mini tummy tuck, but am only doing the mini for now. I have paid my $6,550 + $200 (pain pump)=$6,750 to Dr. Summer Black in Metairie, LA. I am 32 yo, 5'1 and 103 lbs. After my first and only child at 19 yo who was 8 lbs, 21 in. (I was only 98 lbs when I got pregnant), the elasticity in my stomach never returned. I was horribly blessed with the stretch marks above my naval, which pools or gathers to the center of my stomach. The PS does not plan on giving me a new naval, but is going to disconnet and reposition mine. I am only having skin done due to having plently of abdominal muscle and it is speculated that there is minimal fat, but I might just ask her to lipo anyways just in case. I am also having her lipo the fat deposits on my hips above my buttocks. I exercise frequently, but have never been able to get rid of that fat. I have bought Arnica Montana and Bellis Perennis to start taking after surgery, I'm not sure if any of that will help, but it cost next to nothing so why not try it. I also bought Graphites, which is supposed to heal scar tissue, mainly external. I do not plan on taking that until the stitches fall out or are removed. I have scheduled two weeks off from work, hoping that will be sufficient. I will post before pics soon."
W.
RealSelf
"36 Years Old, 1 Child, and Ready to Finally Make a Change. - I had a consolation with Dr. E. Summer Black last week and she was amazing and so real.She told me I needed to lose 20lbs for the best results. She didn't care about me booking the surgery she wanted me to be healthy and look my best. I met with two of her patients having follow up appointment and they looked great. I booked my appointment for 6/15/16 and I'm so excited!"
N.
RealSelf
"One month post op for mommy makeover - I just adore and respect Dr. Black. She has been so caring, compassionate and an honest doctor. She explained everything to me and let me know what my expectations should be once she looked at me and saw what she had to work with. Makes the procedure a lot easier when you have no hesitation in the selection of your plastic surgeon! - - Went to my three consults and the first doctor I went to and really liked states I will need an incision from hip to hip and a POSSIBLE vertical one from belly button to pubic bone since I have some jiggle horizontally. The other two surgeons said no vertical. Looking at my pic do you think I should question the experience of the doc that wants to do the vertical incision?"
J.
RealSelf