About Labiaplasty
If you are considering labiaplasty surgery like the many women who have visited us from New Orleans, Metairie, Houma, Baton Rouge, Mandeville, Covington and beyond, please come in for a free consultation. When searching for a trusted plastic surgeon to perform labiaplasty surgery, we want you to know that we understand the sensitive nature of this problem and this surgery. Labiaplasty has become a popular cosmetic procedure among women who have undergone childbirth or simply want to rejuvenate or reduce the size of their labia. Our board-certified plastic surgeons, Dr. Elliott Black and Dr. Summer Black, can transform the appearance of the labia and surrounding vaginal area by reconstructing and trimming the skin to help improve its overall size, shape, and appearance. Having an oversized, stretched, or deformed labia can become the source of anxiety and insecurity in many women, even leading to discomfort or trouble performing normal activities such as exercise or sexual intercourse.
Our patients have experienced improved satisfaction with both appearance and function after labiaplasty surgery. We invite you to schedule a consultation at Dr. Black Plastic and Cosmetic Surgery. Our skilled surgeons will meet with you privately to discuss your personal goals. Contact our office to learn more about your rejuvenating options and start your personal treatment plan today.
Labiaplasty Reviews
"This is by far the most professional medical office I have ever visited. I felt like I was a part of the family and not just a patient. I highly recommend this office to all. Everyone in the office is great!"
- T.L. /
Google /
Aug 04, 2018
"I am amazed at the personal attention and detail given by Dr. Black and the entire staff! It made the whole process of surgery tolerable. I felt extremely comfortable with Dr. Summer and was so very please with the result! Thank you to you and your office!"
- B.H. /
Google /
Mar 19, 2020
Previous
Next
Do I Qualify?
If you are self-conscious about the way your vaginal area appears, meaning you may have excess skin and tissue that hangs or creates a bulge, then a labiaplasty may be a consideration for you. It is important to maintain a healthy weight, as a significant weight gain could compromise the results of the surgical outcome.
What to Expect
It has become commonplace for this abnormal skin deformity to be addressed by a cosmetic surgeon so that scarring can be kept to a minimum and overall contour and aesthetic appearance is optimized. During the procedure, excess skin is removed and the shape of the labia is reduced and reshaped. A common technique is to use the "V" approach, which removes the excess skin into a natural V shape. Surgical tools are used to reshape the inner folds of the labia so they no longer protrude. It is important to find an experienced labia rejuvenation surgeon who understands that this procedure is both for aesthetics and function. A qualified surgeon, like Dr. Elliott and Dr. Summer Black, will not only address the appearance but will also preserve the feeling, nerves, and sensitivity of the labia with minimal scarring.
Other Considerations
A labiaplasty is an outpatient procedure and is performed under anesthesia. After surgery, women should avoid strenuous activities such as exercise for about 4 – 6 weeks. In addition, tampon usage, sexual intercourse, and tight clothing should be avoided so that the area can properly heal. Scarring following a labiaplasty is well hidden and improves over time. This procedure results in a vaginal appearance that is healthy, natural, and pleasing. In addition, symptoms such as chronic irritations, sexual discomfort, etc., should be significantly reduced.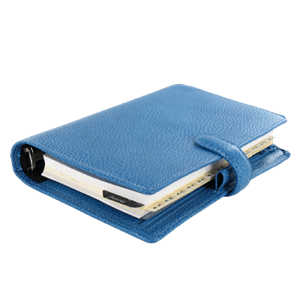 Feel Beautiful
If enlarged or misshapen vaginal lips are causing you discomfort, medical concerns, or make you feel less feminine, schedule a consultation at our Metairie, LA office to learn more about the labiaplasty procedure. We will help to create your cosmetic treatment plan to get your best results and restore your body.