About Eyelid Surgery
If you look in the mirror at your face, and appear years older than you are, consult with our board-certified plastic surgeons, Dr. Elliott or Dr. Summer Black, who can suggest a procedure or treatment for sagging skin around or on your eyelids that will help you regain confidence in your image. Men and women, who have excessive skin on the upper and lower eyelids, request eyelid surgery, or blepharoplasty consultations at Dr. Black Plastic and Cosmetic Surgery. Our plastic surgeons can provide you with 2 different surgical approaches to your restorative procedure for a more youthful appearance to your eyes. A traditional eyelid surgery a.k.a. blepharoplasty by Dr. Black implements surgical incisions made on upper and lower lids. With a transconjunctival blepharoplasty, a single incision is made inside each lower lid, where fat can be removed but excess skin cannot. These innovative blepharoplasty options performed by Dr. Black will give you noticeable results in less than a month's time. This procedure can especially help male patients to soften the overall look of their face for a more appealing aesthetic. Many male patients seek to enhance their male profile through eyelid surgery. We also have options and recommendations for our patients who do not wish to go under the knife, but would still seek a noninvasive rejuvenation treatment such as BOTOX® injections, chemical peels, or laser skin resurfacing to help them tighten the skin around the eyes.
If you've grown unsatisfied with your sagging eyelids, or you constantly look tired and worn-out, there's no reason for despair. All you need to do is reach out to one of our knowledgeable representatives at Dr. Black Plastic and Cosmetic Surgery in Metairie, LA to make a consultation appointment.
Eyelid Surgery Reviews
"Dr. Elliot Black is best plastic surgeon I know. Very happy with results and I highly recommend him! Office and staff are wonderful as well ."
- M.V. /
Google /
Aug 04, 2018
"Dr Summer Blackmis not only a highly competent surgeon, but she is also kind,informative,fun, and VERY appropriate in surgical and treatment recommendations. Her clinic is lovely and the staff could not be more welcoming or efficient. I have been a patient for over a decade.Pamela Ricciardi"
- P.R. /
Healthgrades /
Sep 20, 2018
"I was very pleased with the reconstructive breast implant surgery performed by Dr. Elliott Black over 25 years ago. Now at 51 years of age, 26 years later, I returned to him for an upper /lower eyelid surgery and C-scar revision. I could not be more satisfied and happy with the results! Drs. Summer Black and Elliott Black were no less than awesome in making me feel I was in the best of hands. They both have amazing bedside manners at each and every visit, as well as their staff at the office and the surgical center. I would highly recommend them both to my closest of friends, and I have!"
- L.A. /
Google /
Feb 02, 2019
"The first time I met Doctor Black she asked me what I didn't like about my face, and once I told her, recommended a procedure that I felt comfortable with. Every time I have gone into her office she has asked me if I am satisfied with my results. I trust her completely and would highly recommend her!"
- S. /
Healthgrades /
Sep 02, 2019
"Dr Black is very patient, explains and makes you feel like family."
- Anonymous /
Healthgrades /
Dec 10, 2019
Previous
Next
Do I Qualify?
If you've grown unsatisfied with your sagging eyelids, or you constantly look tired and worn-out, there's no reason for despair. All you have to do is reach out to one of our knowledgeable representatives. Thanks to our innovative blepharoplasty options, you will notice real results in less than a month's time. Good candidates for eyelid surgery are men and women who experience:
Sagging skin that has developed folds and disrupts the natural contour of the upper eyelid
Large bags or fat deposits under the eyes
Loose skin and fine wrinkles on the upper eyelid
Impaired vision due to hanging skin on the upper eyelid
Drooping lower lids that expose the white portion of the eye, below the iris
What to Expect
Eyelid surgery is performed at a one of the surgical centers or hospitals that our plastic surgeon has medical privileges in Metairie, LA, and on an outpatient basis. Blepharoplasty can be performed on the upper eyelid, lower eyelid, or both. This procedure is most commonly used to treat excess, loose, and sagging skin around the eyes that can impair vision and make a patient look and feel uncomfortable. This procedure also corrects minor wrinkles and folds around the eyes to improve your appearance. During the procedure, the loose skin around the eye is removed along with any fat pockets through small incisions. For upper eyelid treatment, the removal of excess skin and fat can improve vision and correct the natural fold of the eye.
Stitches will be removed in 4 – 7 days, and the swelling and bruising associated with the procedure can last for several weeks. You'll likely need to take some time off of work to let your body heal, and you can begin to wear makeup after the stitches are removed. We will give you a complete list of aftercare instructions to have at home.
Other Considerations
You will need someone to drive you home and take care of you, as your vision will likely be blurry and your eyes will be swollen. While the blurriness and swelling are normal and temporary, severe pain, loss of vision, and protruding eyeballs are not. If any of these occur, please call the doctor immediately. Following eyelid surgery, patients should keep their heads elevated for the first several days. Bruising and swelling should be expected and may last up to 3 – 4 weeks. It also takes about this same amount of time for results to be noticeable. Patients should expect minimal scarring at incision points that will be almost invisible to the naked eye.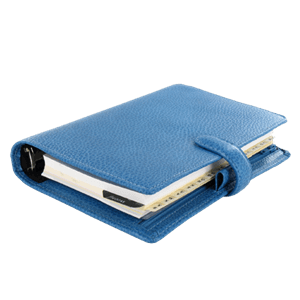 Plan Your Procedure
Procedure Recovery Location

Out-Patient
Contact Us
Unmatched Results
If you are considering Eyelid surgery like the many women that have visited us from New Orleans, Metairie, Houma, Baton Rouge, Mandeville, Covington and beyond please come in for a free consultation. Eyelid surgery can help to improve your eyes by making you look more attractive and improving your vision. Many patients, both men and women, undergo blepharoplasty to rejuvenate their appearance and improve the physical ailments that come from loose, sagging skin around the eyes. For women, this loose skin can make putting on makeup a burden and may prevent them from achieving the look they desire. If you are considering eyelid surgery schedule a consultation at Dr. Black Plastic and Cosmetic Surgery to begin the journey toward your rejuvenated youth.