About Neck Lifts
If you need to correct a "jowly" area underneath your chin, you may benefit from a neck lift procedure at Dr. Black Plastic and Cosmetic Surgery. A neck lift is an invasive procedure, which removes excess skin from the neck to tighten up the area, then sutures the remaining skin into a higher position. Adult patients of varying ages consult with out board-certified plastic surgeons, Dr. Elliott and Dr. Summer Black for surgical procedures to enhance the appearance of their face and neck, creating a smoother, more contoured look with tighter skin. We welcome men and women considering any type of plastic surgery involving the face at our practice in Metairie, LA.
Our non-judgmental, comfortable office is staffed by knowledgeable surgeons and surgical nurses, who will walk you through every step of the process. Thanks to major advances in the world of cosmetic surgery, it's never been easier to improve your look. No matter the precise nature of your requests, you can count on our team to provide options. We want you to feel calm and comfortable throughout each stage of treatment, so we're always available to address your questions and concerns. Contact us today to make an appointment!
Neck Liposuction
Neck liposuction can be combined with a neck lift to remove fatty deposits in the neck. Dr. Black may suggest adding liposuction to the area for a smoother contour. In addition, our experienced surgeon may also just recommend liposuction if the area of your neck does not warrant a neck lift at this time. Either way, it is up to you how you would like to proceed with your plastic surgery treatments.
Neck Lift Reviews
"Dr. Elliot Black performed a face and neck lift on me in April of 2018. I am very happy with my results. Dr. Black explained everything in detail prior to my surgery and followed up with me post op. My results are remarkable, I look the same, but many years younger. I consulted with several other surgeons prior to Dr. Black. I chose Dr. Black, his professionalism was second to none, after viewing his before and after pictures of the surgeries he performed, I found them unmatched."
- A. /
Healthgrades /
Jul 06, 2018
"Dr Black did my face and its wonderful,!! Great people! he and his daughter."
- B.V. /
Google /
Nov 29, 2019
Previous
Next
Surgical Technique
During your surgical neck lift procedure and under a general anesthetic, the plastic surgeon will make an incision is made under the chin, and in some cases, behind or in front of the ears (if fat reduction is needed, liposuction will be the first step). Your incisions will be well-hidden within the hairline behind the ear or under the chin. Our surgeons take every precaution, and great care to minimize surgical scarring. Then, the neck muscles will be pulled tightly into a higher position, and the skin is pulled and redraped. Lastly, sutures will close up incision, and drains may be inserted to avoid fluid buildup within the incisions. Depending on the extend of your procedure, you may be in the operating room for about 2 hours.
If fat has to be removed via liposuction, or neck liposuction, our plastic surgeon will use an ultrasound or laser technology to assist with the procedure to liquefy the fat so it is easier to remove. A cannula (tube) is inserted into the area, and it will suction out the fatty tissue.
Do I Qualify?
We have had patients as young as 20-years-old come in for a consultation for a neck lift procedure. Younger patients may seek a plastic surgeon for remove excessive neck skin after a substantial weight loss that leaves the skin loose and hanging. Older patients, usually between the age of 60 – 70, want to rid their necks of the visible signs of aging. You are an ideal candidate if you are in good physical health, and if you have:
Excessive skin at the chin and jowls
Unattractive jaw line because of the skin and deep wrinkles
Maintained a steady weight for 6 – 12 months (for weight loss patients)
We invite you to have a consultation with our plastic surgeons if you would like to change the shape and profile of hanging neck skin to look younger with a slimmer facial profile.
What to Expect
In the recovery area, our post-operation nurses will monitor you for about 45 – 60 minutes. After discharge, you will need to wear bandages and a compression wrap on your neck and chin to assist in the healing. You can expect to see slight bruising and swelling in the area for 2 – 4 days, and some patients report to feeling a continual tightness in the neck area. If the pain is not manageable with over-the-counter medicine, you may ask your plastic surgeon for a prescription strength pain killer. The sutures and drains will need to be removed at a follow-up appointment in 3 – 7 days after the surgery. Many of our patients are able to return to work in 7 – 10 days.
Other Considerations
You may come into the consultation with a neck lift in mind, but our plastic surgeons may make other suggestions to solve your cosmetic facial issues. Keep an open mind as to what our surgeons can do for your facial features. For example, you may not have enough contour to your neck because of a "weak chin," and this area can be enhanced with a chin augmentation or chin implant. Another example is that you may only need liposuction to slim your neck profile. Just know that there are many ways you can solve the problem to an unattractive neck area, and meeting with a trusted, and experienced plastic surgeon is a great first step in achieving your aesthetic goals.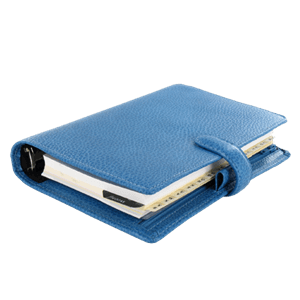 Plan Your Procedure
Procedure Recovery Location

Out-Patient
Contact Us
Look Younger & Slimmer
If you would like to learn more about the risks and benefits to having a neck lift surgery, please contact our Dr. Black Plastic and Cosmetic Surgery office and talk to our front office staff. We will answer your questions, explain the procedure and different surgical and nonsurgical techniques, and provide you with top-notch medical care and an amazing new look.
Related Procedures