About Rhinoplasty
If you are not satisfied with the size or shape of your nose, our talented board-certified plastic surgeons, Dr. Summer Black and Dr. Elliott Black, can work closely with you to evaluate the concerning conditions of your nose and create a distinctive treatment plan to cosmetically enhance your nose. Whether the displeasing aesthetics of your nose are from an injury or just genetics, rhinoplasty, or "a nose job" surgery may be right for you. A rhinoplasty is performed by removing, rearranging, or reshaping the bone and cartilage in the nose.
Not only can this type of surgery make your nose gorgeous by removing bumps, improving the angle, and/or reducing the size of your nose, we can also improve a patient's breathing by correcting a deviated septum if needed. Rhinoplasty at Dr. Black Plastic and Cosmetic Surgery in Metairie, LA can give you a completely new look! Before scheduling the procedure, you will talk in depth with one of our plastic surgeons about your desired appearance, and how we can make it happen. Call and schedule a consultation today.
Rhinoplasty Reviews
"Perfect Rhynioplasty by a Wonderful Doctor - Metairie, LA - Dr. Black treated me very kindly. She was always available to answer my questions. She is not only very skilled, but highly knowledgable and experienced too! She made me feel comfortable and safe. - - During my consultation, Dr. Black was very patient with my concerns. She confidently explained the procedure in detail, which eased my worries. The office atmosphere is very inviting and relaxing. I felt as though Dr. Black cared about the outcome of my surgery as much as I did (if not more). Dr. Black is extremely knowledgable, helpful, and supportive. I highly recommend her. I am extremely happy with my results. My nose looks wonderful!"
- S. /
RealSelf /
Jul 07, 2016
"Restylane Review - Metairie, LA - Dr. Black is the best in her industry. I feel confident that she will not "over-do" any procedure. She has before told me that certain procedures were not necessary and I always take her advice. She is a true professional. - - I have a very large scar on my face from an accident and is very painful. Dr. Black filled in the scar, broke up scar-tissue. My scar is less noticeable which makes me feel much more confident. She also filled in my lips and I'm so pleased with the outcome...she didn't over-do my lips, they look very natural. I also had her fill in my nose at the tip on the side and it looks amazing."
- L. /
RealSelf /
Jul 13, 2016
"Rhinoplasty Proud ! - Metairie, LA - Rhinoplasty was something I pondered getting ever sense I was old enough to look in the mirror . I was always so unhappy with my appreance . I had a very large "hump" on my nose , that was most noticeable from my side profile . Extremely nervous , I took a chance and walked into Dr Elliot Blacks office . I heard from several different people that I could not go wrong with choosing him for my surgery ! The first thing he said to me when I walked in was " you'd be be beautiful with or without this procedure " I never once felt pressured into doing something I didn't want to do. He never tried talking me into other procedures that would enhance my rhinoplasty . I felt completely comfortable leaving his office that day. He sat down with me and drew pictures , and explained the surgery start to finish And assured me no surprises ! I scheduled my surgery date the following week ! The only thing I regret about having a rhinoplasty was waiting as long as I did . I had zero to very minimal discomfort after the procedure . He checked on me every single day , just to make sure I was healing okay! A week later , the cast that was placed after the surgery was removed . Still had some minor bruising but nothing a little makeup couldn't hide ! I was back to work a few days later ! Since my surgery my confidence has gone up a million percent ! I would choose Dr Elliot Black , and Dr Summer Black for any cosmetic procedure in the future . I highly recommend them ! No doubt in my mind you'll be satisfied with your results !"
- E. /
RealSelf /
Mar 28, 2017
Previous
Next
Do I Qualify?
Rhinoplasty surgery is often used to administer several changes. No matter the look of your nose, our team is standing by to address your requests. After years of surgical practice, our board-certified plastic surgeons are able to remedy an array of cosmetic issues:
Nose size in relation to facial balance
Nose width at the bridge
The size and positioning of your nostrils
The profile of the nose – eliminate visible humps or depressions on the bridge
Eliminate enlarged or bulbous nasal tips
Address drooping, upturned or hooked noses
Alter nostrils that are large, wide, or upturned
Remedy nasal asymmetry
Correct a deviated septum
What to Expect
Rhinoplasty is usually performed as an outpatient procedure with the patient under general anesthesia. Each patient's surgical experience will differ due to their individual needs and goals. There are a number of approaches and techniques that can be used during nose surgery. When augmenting the nose, the surgeon can take cartilage from deep within the nose or the cartilage may be harvested from other areas of the body such as the ribs.
Other Considerations
Following surgery, patients can expect to have swelling and bruising around the nose and eyes for approximately 2 weeks. Patients will need to keep their head above their chest to help improve swelling. This should go away quickly. A lightweight splint will be applied to maintain the shape of your new nose, and will be removed within a week. The area may feel tight and uncomfortable, but that shouldn't last for very long, either.
Congestion is also common following rhinoplasty and may be caused by the splint and nasal packing worn the first few days post-surgery. After removing the splints, patients will be able to see and admire their newly shaped and contoured nose.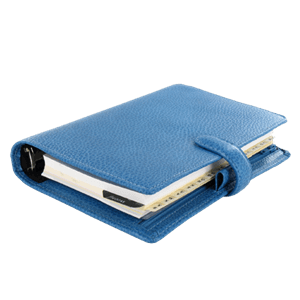 Plan Your Procedure
Procedure Recovery Location

Out-Patient
Contact Us
Dynamic Rhinoplasty Results
The nose is often considered a focal point of our face, which is why it is important to ensure that your nose complements your overall facial aesthetic. For patients whose nose crooks one way or the other or those suffering from injuries to the nose, rhinoplasty may be a good option. We strive to give every patient the look they desire with advanced techniques and surgical options to make sure your new nose meets your cosmetic goals. Schedule a consultation at Dr. Black Plastic and Cosmetic Surgery to learn more about nose surgery and how it can improve your appearance and breathing.