About SculpSure
If you are considering sculpsure like the many men and women that have visited us from New Orleans, Metairie, Houma, Baton Rouge, Mandeville, Covington and beyond please come in for a free consultation. At Dr. Black Plastic and Cosmetic Surgery in Metairie, LA we offer SculpSure the world's first hyperthermic laser treatment for nonsurgical fat reduction. Cleared by the Food and Drug Administration (FDA), this technology can rapidly reduce fat in the area of treatment with great results and less time in the doctor's office. There is no need for anesthesia or incisions with SculpSure laser lipolysis which eliminates stubborn fat deposits without surgery. This is a great option for nonsurgical fat reduction. Even with diet and exercise, most people have stubborn pockets of fat that seem impossible to loose. SculpSure's body contouring technology is able to target and destroy these fat cells without affecting the skins surface. SculpSure's nonsurgical 25 minute procedure uses laser based technology to permanently destroy up to 24% of treated fat in problem areas such as the abdomen and love handles. In 6 – 12 weeks, these damaged and destroyed fat cells are naturally absorbed and removed from the body. Our patients rave about their smoother contours and toned skin. Traditional liposuction requires surgical incisions and recovery time. SculpSure has no down time. If you would like to learn more about SculpSure, contact our office for a consultation.
SculpSure™ Reviews
"Dr. Summer and Dr. Elliott are the best. They treat their patients with care and compassion. I would highly recommend them to anyone seeking a great plastic surgery experience!"
- E.L. /
Google /
Aug 03, 2018
"Dr. Black is amazing! Best plastic surgery office in Nola! Free consultations and excellent patient care, what more could you ask for"
- E.L. /
Google /
Aug 04, 2018
"Excited to See - I'll keep you updated as the results appear, but I can at least review the actual process itself. Black's office is great, wait times are low, they're really nice and very real with what to expect. Dr. Black did a consultation and let me know I would be a great candidate for flank Sculpsure. She specified that Sculpsure works best on thinner women with isolated areas of fat. They were great to talk to and I immediately trusted them and was excited to get rolling, which is unusual for me because I've had a lot of unimpressive consults including for Coolsculpting. Less than a week later I had 2 applicators (or 1/2 a full panel) applied on each hip at the same time. They consulted me repeatedly on where exactly I wanted to be reduced on my hips so they could place appropriately. For me, I just wanted the overhanging "bumps" from my love handles to be reduced so that I didn't have double hips when I wear bodycon dresses. The treatment itself was supposed to be somewhat painful, but I took an Advil beforehand and found it uncomfortable but tolerable. Just when I would start to get close to hurting the machine would cycle back to cool. Afterward, they used a massager to dislodge the fat cells, which was uncomfortable but not painful. I was also told I could return to use this massage machine 3 times in the next couple of weeks for max effect. All told I was in and out in less than an hour and back at work feeling zero lingering pain.For aftercare, I will continue to massage the area and drink water. I will update with before/after photos when I have them, but I don't fully expect results until sometime after my second session 12 weeks from now. Nonetheless, the process was nothing to be upset about so if you're worried about pain, take a couple of Advil before like I did!"
- T. /
RealSelf /
Oct 21, 2019
Previous
Next
Do I Qualify?
SculpSure treatments are available to men and women who have small amounts of subcutaneous fat around the abdomen, flanks, thighs, or other areas that just won't go away with a healthy diet and exercise program. The ideal candidate for SculpSure will have want to target one or two specific areas as the fat reduction treatment is not to be used as a weight loss tool. The patients should have reasonably good skin elasticity, and be in good overall health.
What to Expect
During your office visit, the SculpSure treatment will last about 25 minutes. You can treat up to 4 areas on the body during your treatment session. The energy from the laser will only affect the targeted treatment areas, and will provide only mild to moderate discomfort for most patients. Your body will continue to break down the fat cells within the body and flush them out for the following 12 weeks. You may resume whatever activities you are comfortable with after the procedure. Many patients leave our office and go back to work.
Other Considerations
SculpSure, unlike other fat reduction systems, uses a heat based laser technology and can provide you with visible results after a single treatment, however most patients opt to undergo two treatment sessions. This treatment is rapid in making changes in the way your body looks.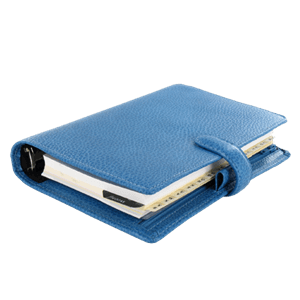 Plan Your Procedure
Procedure Recovery Location

Out-Patient
Contact Us
SEe CHanges In 1 Session
We would like to offer you a consultation for our SculpSure nonsurgical fat reduction treatments in our Metairie, LA office of Dr. Black Plastic and Cosmetic Surgery. What do you have to lose except inches, and fat cells? Call and schedule your consultation, and learn more about fat reduction without surgery.