About BioTE
The board-certified plastic surgeons at Dr. Black Plastic Surgery are certified providers of BioTE – Bio-Identical Hormone Replacement Therapy (BHRT) in Metairie, LA. We want to help our patients, both men and women, have a better quality of life through an implanted hormone therapy pellet that slowly releases a customized BHRT into the blood stream. There are no pills to take or creams to apply with BioTE. The pellet, which is made through a compounding pharmacist, is personalized for each patient.
Men and women, who live with unbalanced hormones or have unexplained symptoms such as mood swings, low libido, difficulty sleeping, or weight gain may benefit from this therapy at our practice. Through a careful examination of your current hormone levels, medications, and lifestyle, Dr. Black can provide you with a BioTE consultation. We invite you to learn more about the health benefits of bio-identical hormones at a private appointment.
Reviews
"I've been a patient of Dr Summer Blacks for about 4 years and I would never go anywhere else. I am ALWAYS ecstatic with her work and have had Botox and Restylane filler in my cheeks and lips. Dr Black is not only a total perfectionist but she becomes a friend you feel comfortable confiding in and sharing your life with. I would recommend Dr Black to my own mother....and in fact I did! Now we are both her patients who regularly visit her for all our anti-aging facial perfecting cosmetic work."
- A.R. /
Google /
Feb 06, 2017
"Dr Black is very patient, explains and makes you feel like family."
- P. /
Healthgrades /
Dec 10, 2019
"Please see my full review of Dr. Summer Black on Google. I couldn't post the full review on this site..too much to say and it is limited on space. Amazing surgeon. Wonderful person:)Highly recommend!"
- T. /
Healthgrades /
Sep 17, 2021
"What an experience! This is going to be a long review. My surgical procedure with Dr. Summer Black could not have gone better. She placed the incisions perfectly and the closure was beautiful! I am three weeks post op and can barely see the scars. Not only is she a highly skilled surgeon, she is also a warm and caring person. This concern for her patients continues after discharge. She personally texted me daily to see how I was doing. I have never had a surgeon do this ..it was even more astounding that she was doing it after a category 4 hurricane! Hurricane Ida had landed not quite two days after my surgery. There was no way in or out of Metairie/New Orleans area. There was no power, water, rental cars, buses, or flights. My Mom and I were staying at a hotel across the street from the surgical center. One of the hotel staff had told us that they were probably going to evacuate the hotel and that we needed to find somewhere to go. We had flown in from the west coast and didn't know anyone in the area. Dr. Black graciously offered that we stay at the surgical center until we could find a way out of town. Amazing. This review extends to all of Dr. Black's staff. From the wonderful Patty(another kind and amazing soul) at the office to everyone at Crescent City Surgical Center(separate review coming for all of the angels there). When the roads had cleared later that week, Dr. Shows (an anesthesiologist at Crescent City Surgical) actually volunteered and drove us to Baton Rouge- that is over an hour away! The kindness and generosity that we experienced from these people during the aftermath of Ida was incredible. It was something I'll never forget. I want to go back and visit the area (just not during hurricane season :)) I HIGHLY recommend Dr. Black and Crescent City Surgical Center."
- T.M. /
Google /
Sep 17, 2021
"I have used Doctor Black for Three different procedures and I love everything that he has done for me. He is really a great Surgeon and he has a wonderful caring staff."
- A.F. /
Google /
Aug 21, 2021
Previous
Next
Do I Qualify?
Men and women, who wish to optimize their hormones, will meet with our medical team to discuss the appropriateness for BioTE. Patients seeking this type of treatment may experience:
Men
Depression or anxiety
Feeling tired (even with plenty of sleep)
Gynecomastia (increase in breast tissue)
Infertility
Loss of libido (with or without erectile dysfunction)
Low levels of testosterone
Night sweats
Trouble with sleep or restless sleep
Weight gain
Women
Changes in menstrual periods
Depression, anxiety, or mood swings
Feeling tired (even with plenty of sleep)
Headaches
Loss of moisture in the skin
Low levels of estrogen
Night sweats
Trouble with sleep or restless sleep
Weight gain
Living with unbalanced hormones can take its toll on your health. This is just a snapshot of some of the symptoms. Whether you are experiencing one or a combination of symptoms, we want to help you figure out how to fix it. Balancing your hormones is a quality of life issue. We are here to help.
What to Expect
During your first consultation, your practitioner will provide you with a physical examination (height, weight, etc.) and ask many healthy history questions. It is very important to share all the medications that you are currently taking and explain the symptoms you are experiencing. Your practitioner will also order blood work to get the full picture of your health.
You will have an appointment in our office every 3 – 6 months for the BioTE pellet insertion. We will provide you with a local anesthetic to place the pellet in the skin of the upper part of your buttocks. A small incision is made, the pellet placed, and then closed with surgical adhesive (no sutures). You should not feel the pellet as it is inserted into the fatty lining of your skin. Overtime, the pellet will release the hormone therapy consistently to keep it in a therapeutic range for hormone optimization.
Other Considerations
Your dosage will be personalized specifically for you. This is not a one-size-fits-all type of therapy. Each patient will have their own treatment. We will also take into consideration other medications and hormone therapies you are already taking.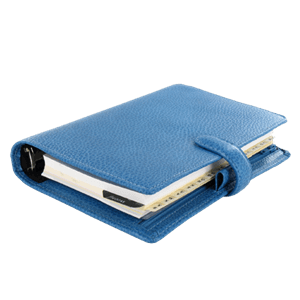 Plan Your Procedure
Procedure Recovery Location

Outpatient
Contact Us
Live & Age Well With BioTE
Transform your life at the hormone level with BioTE therapy. We invite you to learn more about how to qualify, the benefits of the treatment, and how to monitor your hormone levels. Call and schedule an appointment at Dr. Black Plastic and Cosmetic Surgery in Metairie, LA. Your treatment will be personalized for your needs only.