About Gynecomastia
Men, we want you to look and feel your absolute best, and sometimes that may be hard when you suffer from a condition called gynecomastia. Developing breast tissue on the chest can affect men at any age or stage in life, causing the chest to develop a more feminine look. We see gynecomastia symptoms in boys when they are going through puberty to older men whose bodies are changing due to aging and fluctuating hormones. The medical community is uncertain as to why men grow breasts, but some believe it is due to genetics or an imbalance of hormones (specifically estrogen and testosterone). Regardless of the reason for the development of breast tissue, it makes many men feel self-conscious and discouraged with diet and exercise (because the tissue will not go away). Many of our patients are just too embarrassed to remove their shirt in public.
If you think you may have gynecomastia, we provide surgical services called the male breast reduction, which is an invasive surgery to remove the excess fat and tissue from the chest wall. We cater to men of all ages, ensuring they feel confident every time they look into the mirror. Both board-certified plastic surgeons at Dr. Black Plastic and Cosmetic Surgery place great stock in patient satisfaction and remain focused on results. No matter the precise nature of your requests, you can rely on Dr. Elliott or Dr. Summer Black to provide the answers you seek. We want you to look and feel your absolute best.
Reviews
"I've been a patient of Dr Summer Blacks for about 4 years and I would never go anywhere else. I am ALWAYS ecstatic with her work and have had Botox and Restylane filler in my cheeks and lips. Dr Black is not only a total perfectionist but she becomes a friend you feel comfortable confiding in and sharing your life with. I would recommend Dr Black to my own mother....and in fact I did! Now we are both her patients who regularly visit her for all our anti-aging facial perfecting cosmetic work."
- A.R. /
Google /
Feb 06, 2017
"Dr Black is very patient, explains and makes you feel like family."
- P. /
Healthgrades /
Dec 10, 2019
"Please see my full review of Dr. Summer Black on Google. I couldn't post the full review on this site..too much to say and it is limited on space. Amazing surgeon. Wonderful person:)Highly recommend!"
- T. /
Healthgrades /
Sep 17, 2021
"What an experience! This is going to be a long review. My surgical procedure with Dr. Summer Black could not have gone better. She placed the incisions perfectly and the closure was beautiful! I am three weeks post op and can barely see the scars. Not only is she a highly skilled surgeon, she is also a warm and caring person. This concern for her patients continues after discharge. She personally texted me daily to see how I was doing. I have never had a surgeon do this ..it was even more astounding that she was doing it after a category 4 hurricane! Hurricane Ida had landed not quite two days after my surgery. There was no way in or out of Metairie/New Orleans area. There was no power, water, rental cars, buses, or flights. My Mom and I were staying at a hotel across the street from the surgical center. One of the hotel staff had told us that they were probably going to evacuate the hotel and that we needed to find somewhere to go. We had flown in from the west coast and didn't know anyone in the area. Dr. Black graciously offered that we stay at the surgical center until we could find a way out of town. Amazing. This review extends to all of Dr. Black's staff. From the wonderful Patty(another kind and amazing soul) at the office to everyone at Crescent City Surgical Center(separate review coming for all of the angels there). When the roads had cleared later that week, Dr. Shows (an anesthesiologist at Crescent City Surgical) actually volunteered and drove us to Baton Rouge- that is over an hour away! The kindness and generosity that we experienced from these people during the aftermath of Ida was incredible. It was something I'll never forget. I want to go back and visit the area (just not during hurricane season :)) I HIGHLY recommend Dr. Black and Crescent City Surgical Center."
- T.M. /
Google /
Sep 17, 2021
"Dr. Black performed my breast explant surgery in May 2021 due to an implant illness. Not only is Dr. Black very knowledgeable, but she & her staff welcomed me as family, making me feel comfortable confiding in & sharing my life with. I would highly recommend Dr. Black to many others - in fact I already have!"
- A.T. /
Google /
Aug 18, 2021
Previous
Next
Do I Qualify?
The best candidates for male breast reduction surgery have been diagnosed with gynecomastia and have tried other treatments such as diet, exercise, or medication. The most favorable candidates are those who are in good health, but need assistance getting rid of excess fat and tissue in the breasts. Patients with other medical conditions should discuss their medical history thoroughly with a surgeon prior to surgery.
What to Expect
A male breast reduction surgery is an effective method of treatment for gynecomastia. Usually performed as an out-patient procedure with local anesthesia, the surgeon will use a combination of liposuction and tissue excision to decrease the size of the breasts and remove any unnecessary fat and tissue. Using liposuction, fat is removed through small incisions made on each side of the chest, along the edge of the areola, or within the armpit, depending on the best and safest technique to meet your cosmetic needs.
Other Considerations
Gynecomastia can affect one or both of the breasts, in different ways. In most cases, it is not a serious condition, but it can cause a lack of confidence and emotional stress from embarrassment. Male breast reduction surgery not only removes excess breast tissue, but also sculpts the chest for a more masculine look. In more severe cases of gynecomastia, patients may require a tissue excision. During a tissue excision, the plastic surgeon is able to remove more tissue and skin than with liposuction alone.
Following male breast reduction surgery, no matter the technique used, you will experience bruising and swelling on and around the chest area for the first couple of weeks. Although you may feel sore after surgery, this will subside after a few days. Some men may experience a loss of sensation in the chest area, but this is usually only temporary. Each patient will experience a different healing process and should follow the surgeon's care instructions for optimal results.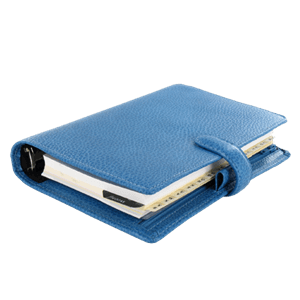 Plan Your Procedure
Procedure Recovery Location

Out-Patient
Contact Us
Shirts Optional
Although gynecomastia is a common condition that is not life-threatening, it may cause you to feel insecure about your appearance. If you suffer from gynecomastia and are considering male breast reduction surgery like the many men that have visited us from New Orleans, Metairie, Houma, Baton Rouge, Mandeville, Covington and beyond please come in for a free consultation to learn more about your treatment options. We will work closely with you at Dr. Black Plastic and Cosmetic Surgery to create a care plan that best suits your needs and cosmetic goals.