About Gynecomastia
Men, we want you to look and feel your absolute best, and sometimes that may be hard when you suffer from a condition called gynecomastia. Developing breast tissue on the chest can affect men at any age or stage in life, causing the chest to develop a more feminine look. We see gynecomastia symptoms in boys when they are going through puberty to older men whose bodies are changing due to aging and fluctuating hormones. The medical community is uncertain as to why men grow breasts, but some believe it is due to genetics or an imbalance of hormones (specifically estrogen and testosterone). Regardless of the reason for the development of breast tissue, it makes many men feel self-conscious and discouraged with diet and exercise (because the tissue will not go away). Many of our patients are just too embarrassed to remove their shirt in public.
If you think you may have gynecomastia, we provide surgical services called the male breast reduction, which is an invasive surgery to remove the excess fat and tissue from the chest wall. We cater to men of all ages, ensuring they feel confident every time they look into the mirror. Both board-certified plastic surgeons at Dr. Black Plastic and Cosmetic Surgery place great stock in patient satisfaction and remain focused on results. No matter the precise nature of your requests, you can rely on Dr. Elliott or Dr. Summer Black to provide the answers you seek. We want you to look and feel your absolute best.
Reviews
"I've been a patient of Dr Summer Blacks for about 4 years and I would never go anywhere else. I am ALWAYS ecstatic with her work and have had Botox and Restylane filler in my cheeks and lips. Dr Black is not only a total perfectionist but she becomes a friend you feel comfortable confiding in and sharing your life with. I would recommend Dr Black to my own mother....and in fact I did! Now we are both her patients who regularly visit her for all our anti-aging facial perfecting cosmetic work."
- A.R. /
Google /
Feb 06, 2017
"Dr Black is very patient, explains and makes you feel like family."
- P. /
Healthgrades /
Dec 10, 2019
"Breast implant removal - very comfortable and accommodating - Dr. Black is an excellent Plastic Surgeon. Her intentionality to listen and discuss thoroughly all of my concerns and questions was my deciding factor in choosing her. She took the time to hear me and share with me pictures, details and procedures thoroughly. I felt confident I was making the right decision. My surgery was scheduled quickly and the surgery center was very comfortable and accommodating. Great staff who communicated all details thoroughly and I was able to speak with her in person outside of office hours regarding any questions/concerns. I am thankful for my experience and my health and recovery."
- M. /
RealSelf /
Feb 22, 2023
"Dr. Summer Black is an excellent Doctor! She removed my implants and I never looked back. It was worth every penny to get my health back and restored !"
- K.G. /
Google /
Feb 21, 2023
"My incisions look beautiful as do my new natural breasts! - Dr. Black performed my breast ex-plant surgery. I cannot say enough good things about her & her staff & the surgery center where she performs her surgeries. ALL TOP NOTCH! I went in because my implants were hard & encapsulated. I was having some breast pain & had rashes that would come & go in my breast & abdomen area. I had a few other symptoms but really wasn't sure if they were related to my implants. My main issue was the extreme hardness & pain. She thoroughly examined me & decided I needed both capsules removed & sent to pathology for review after removal. I was on board with this decision & was more than confident she would do the best job out of any other surgeons I had looked into. After ex-plant & full capsulectomy my pathology came back with a rare cancer found in the capsule that surrounded one of my implants. Before my follow up appt. Dr. Black had contacted a physician at MD Anderson who is an expert in the type of cancer I was diagnosed with. She put me in touch with him & I went to see him 2 weeks later. I am happy to report I am cancer free but if it were not for Dr. Black removing the entire capsule I don't know what my outcome would have been. She did such an amazing job meticulously ensuring everything was removed. I am forever grateful for her skills & I highly recommend her as a surgeon. My incisions look beautiful as do my new natural breasts! Thank you so much for taking such good care of me!!!"
- V. /
RealSelf /
Feb 04, 2023
Previous
Next
Do I Qualify?
The best candidates for male breast reduction surgery have been diagnosed with gynecomastia and have tried other treatments such as diet, exercise, or medication. The most favorable candidates are those who are in good health, but need assistance getting rid of excess fat and tissue in the breasts. Patients with other medical conditions should discuss their medical history thoroughly with a surgeon prior to surgery.
What to Expect
A male breast reduction surgery is an effective method of treatment for gynecomastia. Usually performed as an out-patient procedure with local anesthesia, the surgeon will use a combination of liposuction and tissue excision to decrease the size of the breasts and remove any unnecessary fat and tissue. Using liposuction, fat is removed through small incisions made on each side of the chest, along the edge of the areola, or within the armpit, depending on the best and safest technique to meet your cosmetic needs.
Other Considerations
Gynecomastia can affect one or both of the breasts, in different ways. In most cases, it is not a serious condition, but it can cause a lack of confidence and emotional stress from embarrassment. Male breast reduction surgery not only removes excess breast tissue, but also sculpts the chest for a more masculine look. In more severe cases of gynecomastia, patients may require a tissue excision. During a tissue excision, the plastic surgeon is able to remove more tissue and skin than with liposuction alone.
Following male breast reduction surgery, no matter the technique used, you will experience bruising and swelling on and around the chest area for the first couple of weeks. Although you may feel sore after surgery, this will subside after a few days. Some men may experience a loss of sensation in the chest area, but this is usually only temporary. Each patient will experience a different healing process and should follow the surgeon's care instructions for optimal results.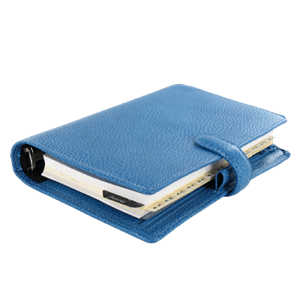 Plan Your Procedure
Procedure Recovery Location

Out-Patient
Contact Us
Shirts Optional
Although gynecomastia is a common condition that is not life-threatening, it may cause you to feel insecure about your appearance. If you suffer from gynecomastia and are considering male breast reduction surgery like the many men that have visited us from New Orleans, Metairie, Houma, Baton Rouge, Mandeville, Covington and beyond please come in for a free consultation to learn more about your treatment options. We will work closely with you at Dr. Black Plastic and Cosmetic Surgery to create a care plan that best suits your needs and cosmetic goals.