About Implant Removal
If you are considering breast implant removal surgery like the many women that have visited us from New Orleans, Metairie, Houma, Baton Rouge, Mandeville, Covington and beyond please come in for a free consultation. We offer breast implant removal procedures to women (even if the original surgery did not take place with our plastic surgeons) at Dr. Black Plastic and Cosmetic Surgery. Implant removal surgery is performed by our board-certified plastic surgeons, Dr. Elliott Black or Dr. Summer Black for women who no longer wish to have their saline or silicone breast implants for medical or personal reasons. Implant leaking, implant rupture, capsular contracture or Breast Implant Illness a.k.a. BII are all medical reasons to have implants removed or exchanged. Women who ask for implant removal for personal reasons, may just want a size change or the implants no longer fit their lifestyle. Our plastic surgeons will listen to your concerns, and make recommendations based on your health. We generally recommend taking out the implants and the capsule (capsulectomy) during the time of implant removal. We would like to extend an invitation to a private consultation in our Metairie, LA office if you are searching for a compassionate plastic surgeon to meet this need.
Breast Implant Removal Reviews
"Amazing experience - Dr. Summer Black performed implant removal and lift on me(47). Initially I was going to get new implants. After meeting with Dr. Black a few times we discussed not putting new implants in. I was very nervous and was unsure how I would look. Would I be left with sagging /unattractive breasts. She was very intuned to my concerns. Now 5 months later I couldn't be happier!!! I would highly..."
- C. /
RealSelf /
May 15, 2017
"61 Year Old with Breast Implants Since 1994 - Metairie, LA - Dr. Summer Black is wonderful. Very kind, very caring. Spent time explaining the procedure and I actually made another appointment because I still had some questions/concerns. I was not rushed, she was very patient and answered all my questions. I have seen her twice now after my surgery and we are both happy with the results."
- D. /
RealSelf /
Jun 14, 2017
"BEST Plastic Surgeon EVER! - I could not pass up this opportunity without leaving a review concerning my experience with Dr Summer Black PS, her father Dr Elliot Black and their entire staff. I had breast explant surgery via en bloc procedure a few weeks ago. Dr Black is by far the most compassionate Dr I have ever meet. From the time I walked into her office the entire staff is very welcoming and helpful. Dr Black..."
- Z. /
RealSelf /
May 31, 2018
"Amazing Experience - I had an amazingly pleasant experience, unusual description fro surgery I know, but Dr. Elliott Black, his staff & the Surgery Center made me so incredibly comfortable in my decision to have Dr. Black as my surgeon that I never had a worry.I live in Las Vegas & interviewed several doctors there then met with Dr. Black when visiting my parents in New Orleans (where I grew up) &..."
- T. /
RealSelf /
Jul 25, 2018
"I had the best experience with Dr. Summer and her staff! Grateful I was recommended to her!"
- J.L. /
Google /
Aug 04, 2018
Previous
Next
Do I Qualify?
Women with breast implants may want to have their breast implants removed for medical or personal reasons. If you are a patient in good health and can tolerate general or local anesthesia, you are a good candidate for this procedure. Of course, our plastic surgeon will want to discuss in great detail all of your health concerns and why you no longer wish to have your breast implants. We will listen to your concerns, and guide our treatment planning based on your aesthetic needs and health goals.
What to Expect
Your breast implant removal procedure will usually be performed under a general anesthetic. Implant removal surgery generally takes about 1 – 2 hours to complete. The incisions will be closed with sutures, and the area will be bandaged. You will recover in our post-operation recovery room. Out of town patients generally spend the night at our first class hospital facility and are discharged the following morning. The implants can be returned to you or discarded depending on your wishes.
Other Considerations
Most women are surprised by how good their breasts look after their implants are removed but some women require additional surgery. Women, who have large breast implants or who have had their implants in for many years may be left with deflated breast tissue once the implant is removed, however, the the skin and breast tissue does tend to get firmer and tighter over time just as a woman's abdomen does after she has a baby. If necessary, Dr. Black can do a breast lift to tighten the skin and enhance the contour and shape of the breast. A breast lift can be done alone or in conjunction with fat grafting to the breast. You may also have the option for the implant to be exchanged. This will all be discussed during the initial consultation and treatment planning.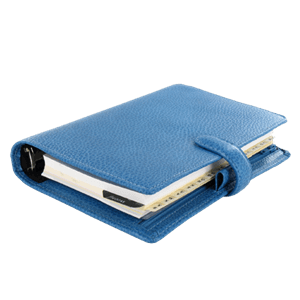 Plan Your Procedure
Procedure Recovery Location

Out-Patient
Contact Us
learn More
If you would like to consult with a board-certified plastic surgeon about the removal of your breast implants with an exchange, call Dr. Black Plastic and Cosmetic Surgery for a completely private consultation. We have many years of experience in working with women with breast implants, and understand that breast implant removal is necessary in particular cases. Schedule your appointment in our Metairie, LA office at your earliest convenience.
Related Procedures