About Breast Reduction
If you ar considering Breast reduction surgery like the many women that have visited us from New Orleans, Metairie, Houma, Baton Rouge and beyond please come in for a free consultation. Sometimes having less means more to you when you live with overly large breasts. At our Metairie, LA office, our board-certified plastic surgeons, Dr. Elliott Black and Dr. Summer Black have consulted with many patients in regards to having excessive breast tissue, and have offered their services for breast reduction surgery. Known as reduction mammaplasty, a breast reduction removes fat, glandular tissue, and skin from the breasts, resulting in a smaller, firmer appearance.
Some of the problems experienced by women with large breasts include:
Medical: Pain in the back, neck, shoulders (plus bra strap indentations), skin irritations, skeletal deformities, and breathing problems
Physical: Poor posture, limited movement or restricted physical activity
Emotional: Self-esteem issues, unwanted attention from large breasts and/or ill-fitting clothing
Breast reduction surgery may improve back and neck pain related to hypertrophy of the breasts. Dr. Blacks' patients are grateful for their care and surgical skills. During a private consultation, you will have an examination and a review of your medical history. Dr. Black will talk to you about the amount of breast tissue you would like removed, and our plastic surgeons will make a recommendation based on your size and body shape. Dr. Elliott Black and Dr. Summer Black believe there is a "happy medium" when determining the final cup size and meeting our patients body goals and desired cup size.
Breast Reduction Reviews
"3 Weeks Post-Op Breast Reduction - Metairie, LA - Dr. Black was recommended to me by two family members both of whom are happy with their results. Any anxiety that I had about choosing the right plastic surgeon faded the moment I met Dr. Black. She made me feel comfortable like no other doctor ever has. She and her office were very accommodating when my surgery had to be pushed back as well as after the surgery for post-op check ups. Moreover, she is a gifted surgeon who gave me exactly what we discussed. I love my results and will not hesitate to recommend her to friends, family, and strangers alike!"
- 0. /
RealSelf /
Jul 13, 2016
"I had an amazing experience with my breast implant removal!! - Dr. Black was amazing! I am a 60 year old female who had the same breast implants for more than 33 years after the birth of my twins in 1982. My implants had become severely encapsulated (extremely hard and disfigured from scar tissue). They were extremely heavy and causing me a lot of pain. I was sent to Dr. Black by my OB/GYN, who advised the implants needed to be removed due to... - - Dr. Black was amazing! I am a 60 year old female who had the same breast implants for more than 33 years after the birth of my twins in 1982. My implants had become severely encapsulated (extremely hard and disfigured from scar tissue). They were extremely heavy and causing me a lot of pain. I was sent to Dr. Black by my OB/GYN, who advised the implants needed to be removed due to encapsulation/calcification. I had wanted to remove them for a long time, but after they became severely encapsulated, I had no choice. It was the best thing I ever did!!! Dr. Black was extremely meticulous and thorough in her removal of my implants. She advised that I could have a breast lift afterwards to improve the sagging if I wanted, but suggested that I wait 6 months to a year in order to let my breasts revive as much as they could on their own. I didn't think they would revive at all after 33 years, but she was correct. They have revived enough to where I don't look disfigured. My only personal issue remaining is that they are sagging somewhat (which, let's face it, is to be expected in any 60 year old female), but I'm not sure it's enough to make me undergo the breast lift or not. However, it has only been 4 months since my breast explantation. I cannot express how much better I feel. I no longer have any heaviness pulling on my breasts nor am I an in pain. It feels amazing to feel so natural again after 33 years. I learned about the breast explantation fund still available to assist with medical expenses for the removal of breast implants for up to $5,000.00. It has several qualifications that absolutely must be met prior to their approval and rendering any medical funds toward the explantation, but I qualified and received the full $5,000.00 financial assistance, which is only paid directly to the physician. If you are in a situation similar to mine, I highly recommend you look into the fund and strongly urge you to go to Dr. Black for the surgical procedure. I have had absolutely no complications whatsoever and my treatment and healing went exactly as she advised me it would. She was extremely conscientious towards my medical needs and more than willing to assist in any way possible. She saw me on my lunch hours so I would not have to miss work for her visits and immediately responded to every question I had. She continued to call after my surgery to check on me and I have only a very tiny incision under my breast where it cannot be seen. Dr. Black is awesome and I highly recommend her to anyone."
- M. /
RealSelf /
Feb 06, 2017
"great experience - i went to Dr. Black to replace my old breast implants and go somewhat larger. His office staff is great and the surgery could not have gone better. I now have larger new implants that look and feel great. Highly recommended."
- Anonymous /
Vitals /
Jun 27, 2011
"61 Year Old with Breast Implants Since 1994 - Metairie, LA - Dr. Summer Black is wonderful. Very kind, very caring. Spent time explaining the procedure and I actually made another appointment because I still had some questions/concerns. I was not rushed, she was very patient and answered all my questions. I have seen her twice now after my surgery and we are both happy with the results."
- D. /
RealSelf /
Jun 14, 2017
"Dr. Elliott Black has years of experience and it shows in his results! - Dr. Elliott Black did my breast implants years ago. They are so natural that even my Ob-gyn couldn't tell they were implants. I've also gone to Dr. Elliott Black for laser treatments and to have my eyelids done. I couldn't be happier with the results!"
- M. /
RealSelf /
Feb 09, 2018
Previous
Next
Do I Qualify?
Many women, who have large breasts, put off seeking out the help of a talented, trusted plastic surgeons, mainly because of lack of information. Breast reduction is appropriate if you experience:
Disproportionate breasts to the body
Painfully heavy breasts
Bra strap grooves in the shoulders
Limitations on activity
Slumped posture
It is important to seek out medical treatment for excessive breast tissue (once the breasts are fully developed) to not only look better, but feel better. We encourage you to seek out a trusted plastic surgeon, such as Dr. Elliott Black or Dr. Summer Black, to get started today.
What to Expect
During a reduction mammaplasty, your plastic surgeon will skillfully remove excess skin and tissue before re-contouring the breasts, and will choose to implement on of these incision patterns:
Incision around the circumference of the areola
Vertical incision from the bottom edge of the areola to the breast line
Horizontal incision on the breast line
Liposuction may also be used to safely remove excessive tissue in the breast and will minimize scarring as it requires a much smaller incision. It also reduces the risk of losing nipple sensation and discoloration of the areola due to poor blood flow during surgery. Your plastic surgeon will discuss the difference between the techniques and help you determine which is best for you.
Other Considerations
After breast reduction surgery, you may feel immediately lighter, due to the amount of tissue removed. After the surgery, you should wear a compression bra to support the healing process for the first couple of weeks. You will also be given post-operative care instructions and you can pre-schedule your follow up appointments to help you stay on track during your recovery process. You will need to rest for at least 7–10 days before returning to work, however, we encourage you to ambulate frequently after surgery to help prevent a blood clot or pulmonary embolism. Regular physical activities can be resumed within 6 – 8 weeks. In some patients, it may take 12-18 months for nipple sensitivity to return to normal.
Keep in mind that age, hormone changes, pregnancy, and weight gain or loss can affect the shape of your reduced breasts. Maintaining a healthy diet and stable weight will prevent your breast from returning to its pre-surgery weight.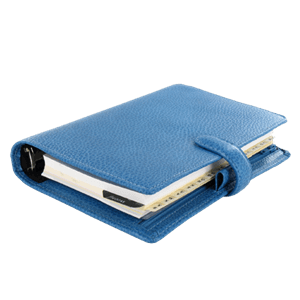 Plan Your Procedure
Procedure Recovery Location

Out-Patient
Contact Us
Finding a "Happy Medium"
Imagine living with lighter, more proportionate breasts that allow you to be comfortable in your clothes. Relieve your neck, shoulders and back of the aching from carrying around extra weight. Contact our office at Dr. Black Plastic and Cosmetic Surgery in Metairie, LA to schedule your initial consultation and learn more about breast reduction surgery.
Related Procedures