About Breast Lift Surgery
If you are considering breast lift surgery like the many women that have visited us from New Orleans, Metairie, Houma, Baton Rouge, Mandeville, Covington and beyond please come in for a free consultation. With many years of surgical experience, our board-certified plastic surgeons at Dr. Black Plastic and Cosmetic Surgery, Dr. Elliott Black and Dr. Summer Black, skillfully perform breast lift surgeries for women in the Greater New Orleans, LA area. Breast lift surgery, also known as a mastopexy, is a safe procedure, although not always simple. Depending on the current state of your breast skin, restoring the youthful appearance will require removing excess skin and elevating the breast tissue to a higher position.
Aging tends to show up in the breast by losing shape and firmness. This occurs especially after weight loss or a pregnancy with or without having breastfed. We can surgically repair your breast skin and reposition your sagging breasts and downward pointing nipples to their younger, more youthful supple state. In a completely private consultation with one of our plastic surgeons, he or she will discuss with you how to design a treatment plan that will address your needs and cosmetic goals. If you would like to learn more about having younger-looking, firmer, perkier breasts, contact our office and schedule an appointment today.
What A Breast Lift Won't Do
During your initial consultation, Dr. Black will examine your breasts to see if a breast lift is the right solution for your aesthetic goals. We want you to have realistic expectations as to what this surgery can do for your breast. Keep in mind that a breast lift surgery will not substantially increase or decrease the size of your breast. It will, however, improve the shape of your breast and the position of your breast on your chest wall. If you ar happy with the size of you breast but wish to improve their shape breast lift is likely the surgery you will require.
Breast Lift Reviews
"Dr. Black hands down was the best. She was very attentive to all my questions. The office staff was great as well. I am so Thankful I found her! Thank You Dr. Black I couldn't be happier with the end results."
- T.L. /
Google /
Dec 16, 2019
"I would highly recommend Dr. Summer Black! She made me feel so comfortable and I felt like she really took me and my needs into consideration. Very good experience and extremely happy with the results!"
- B. /
Healthgrades /
Jan 28, 2020
"Mini TT, Breast Lift, Lipo for Fat Transfer and Mons Lift - My procedure was performed by Dr. Elliot Black, He is straight to the point and blunt. I love his honesty and felt extremely comfortable with him as my surgeon. I had originally wanted Breast Implants but Dr. Elliot explained the risks of implants vs using my own body fat to enhance my breasts. He even gives you his personal cell phone number and encourages you to call whenever you feel the need. He answers promptly and is very down easy to talk to. I had scheduled other consults with 2 other doctors. I saw Dr. Elliot first and cancelled the other 2. I decided that I wanted Dr. Black as my PS after our initial consultation. No need to look further! I also adore his daughter Dr. Summer and had originally requested her , but Patti explained that Dr. Elliot would be the one for me. I didn't ask why. I met Dr. Summer on my consult and she added her opinion and suggestions. It was very nice having the two together. They make a great team!"
- S. /
RealSelf /
Mar 03, 2020
"I originally went to Dr Elliott Black for a consultation from my attorney from a wreck in was involved in I punctured my implants from the airbag I noticed they were not as big and looked funny in appearance Once I settled my case I went on a few consultations with several well known plastic surgeons in the area and I knew from the moment I met both Dr Elliott and Dr Summer They were who I wanted to perform my export of implants and a breast lift It has been 5 weeks today and my breast look amazing All natural, lifted and no IMPLANTS I feel Great and would Highly recommend they're practice I felt very secure and taken care of Not to mention the Cresent City Surgical Hospital were it was preformed Impeccable treatment One Happy patient 💫❤️"
- C.O. /
Google /
Jun 02, 2021
"Truly one of the finest, most honest,thorough, meticulous surgeons I have ever had.She takes so much pride in her patients and goes above and beyond to make sure they are happy and well.Her stuff is amazing and so attentive.I love them so much and are forever grateful for them."
- N.K. /
Google /
Apr 16, 2021
Previous
Next
Do I Qualify?
During your breast lift consultation, you will receive a thorough assessment where the plastic surgeon will evaluate your current breast size and shape by taking measurements. Your plastic surgeon may also assess the breast symmetry, skin elasticity, and bone structure during your consultation. Candidates for breast lift surgery should be non-smokers in good health who have a least one of the following concerns:
Altered breast shape
Pendulous breasts
Asymmetrical breasts
Large or stretched areolas
Downward pointing nipples
What to Expect
The doctor will choose one or more incision patterns for your operation based on the current size and elasticity of your breasts and areolas. After breast lift surgery, you will have a sterile surgical dressing. We recommended that you wear something comfortable since your chest may be swollen and sore for approximately 1 – 2 weeks. All patients are advised to take it easy the first 2 – 3 weeks after surgery. We do encourage frequent ambulation after surgery to help prevent blood clots and pulmonary embolism. A full recovery can take anywhere from 6 – 8 weeks. Please call our office immediately if you have any questions or concerns during your recovery. As with all surgeries, we recommend that you take a few days off of work and avoid heavy lifting or strenuous activities until you are cleared by your doctor.
Complications are possible, as with any surgery. Breast lift complications may include but are not limited to bleeding, infection, poor wound healing, wide or hypertrophic scars, keloids, pain, numbness, asymmetry, recurrent ptosis, loss of the nipple, or loss of nipple sensation.
Other Considerations
You will be given instructions on how to care for your surgical wounds during your recovery to speed your healing and minimize the appearance of scars, but all patients will have some degree of scarring. You can get a medical grade scar cream from the office and begin using it 2-3 weeks after surgery.
During the initial consultation, we are happy to help you learn more about the differences between our breast enhancement surgeries, and give our opinion on which procedure or combination of procedures are best for your goals.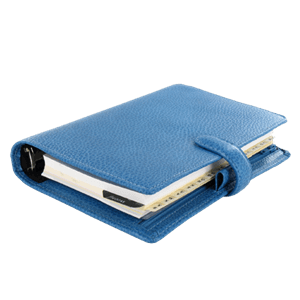 Plan Your Procedure
Procedure Recovery Location

Out-Patient
Contact Us
Restore Your Bustline
If you have drooping breasts that make you feel uncomfortable and self-conscious, consider how you will feel after breast lift surgery to restore the appearance of your body. Please contact our office and schedule a consultation to learn more about the process of breast lift surgery and how a breast lift can benefit you at Dr. Black Plastic and Cosmetic Surgery.
Related Procedures