About Breast Implant Revision
Dr. Elliott and Dr. Summer Black in Metairie, LA have more than 40 years combined experience in plastic surgery, which includes revising breast augmentations (saline or silicone implants) for patients, even if they did not perform the first surgery. Many women are very happy with the results of their first augmentation surgery. However, breast implants are not considered lifetime devices and as the skin ages the implants will need to be redone or removed all together. We understand that some women, who have had implants more than 10 years, may not be happy with the appearance of their breasts because of implant specific problems such as rippling, implant rupture, capsular contracture and more. Our board-certified plastic surgeons know that revision surgery can be a complicated process. If you are considering Breast implant revision surgery like the many women that have visited us from New Orleans, Metairie, Houma, Baton Rouge, Mandeville, Covington and beyond please come in for a free consultation.
Reasons for Revision Surgery
Implant Rupture
Implant ruptures or deflations are rare, but they do require revision surgery. A ruptured saline implant may appear to be deflated and flattened, but the saline is safely absorbed by the body. When a silicone implant ruptures, the breast does not become flat, but there is often an obvious difference in firmness and the shape of the breast. In most cases, the silicone is still contained within the implant or the implant capsule and does not harm the body. We can surgically remove or replace the implants for optimal results.
Double Bubble
Double bubble deformity creates an unnatural indentation in the breast and looks like the implant has fallen out of position. Visually, the breasts will appear unattractively doubled underneath the crease. This usually occurs several years after implants were placed due to gravity and the natural process of aging. It can also happen if there is too much scar tissue around the implant itself. Breast revision surgery is the only way to amend this situation as the situation will not correct itself.
Capsular contracture
Capsular contracture, or scarring, can cause a hardening of the breast over time. There is always a risk of scar tissue forming around the breast implant once it has settled. In this case, a surgeon would have to remove the scar tissue with a procedure called a capsulectomy
Breast Rippling
Breast rippling is a visible wrinkling beneath or on the side of the breasts. Rippling can happen with any augmentation patient, but it is most common with women who are thin and have very little natural breast tissue. Saline implants may cause rippling more than silicone implants. This complication is not a health risk, but it does bother some women.
Implant Removal
Implant removal is very common. It is especially common in patients who have had their breast implants for 10 years or more. Some women remove their implants for health reasons and some women have simply changed their minds about having breast implants. Implant leaking, implant rupture, capsular contracture or Breast Implant Illness a.k.a. BII are all medical reasons to have implants removed or exchanged. Women who ask for implant removal for personal reasons, may feel that the implants are negatively impacting their health or that breast implants simply no longer fit their body image or lifestyle. We are here to listen to your concerns and will do our best to meet your health and aesthetic needs.
Breast Revision Reviews
"I am in awe of Dr. Black's expertise in Plastic and Cosmetic Surgery. My heart wears a SMILE when I think of her rare and unmatched care of my health from consultation to post-op. In fact, when I began the search for a top-notch surgeon, Dr. Black came highly recommended by a trusted friend. Their faith in her skills was confirmed during the consultation when she genuinely listened to my health history with compassion and honesty. I was so impressed when she guided me away from breast revision surgery due to health concerns, to the type of treatment that was in my personal best interest. In fact, it's unusual for a cosmetic surgeon to encourage a patient to exclude lifts or fat graphs. To top it all off, I felt like a celebrity during my stay at Crescent City Surgical Center. It was a magnificent bonus to have her father, Dr. Elliott, assist in my surgery and to be cared for by Nurse Patti and her amazing staff. She is a world-class doctor and a kind and caring specialist. "
- C.B. /
Healthgrades /
Oct 01, 2021
"Amazing experience - Dr. Summer Black performed implant removal and lift on me(47). Initially I was going to get new implants. After meeting with Dr. Black a few times we discussed not putting new implants in. I was very nervous and was unsure how I would look. Would I be left with sagging /unattractive breasts. She was very intuned to my concerns. Now 5 months later I couldn't be happier!!! I would highly..."
- C. /
RealSelf /
May 15, 2017
"Dr. Black is the Best in New Orleans! - Dr. Black was the most understanding, caring doctor! I had removal of my breast implants, and it could not have gone more smoothly! She made the process so easy. She truly made me feel as if she cared personally. Her office staff was outstanding...provided me with rapid replies to questions and very accommodating to my needs. She is the best!"
- M. /
RealSelf /
Oct 22, 2018
"61 Year Old with Breast Implants Since 1994 - Metairie, LA - Dr. Summer Black is wonderful. Very kind, very caring. Spent time explaining the procedure and I actually made another appointment because I still had some questions/concerns. I was not rushed, she was very patient and answered all my questions. I have seen her twice now after my surgery and we are both happy with the results."
- D. /
RealSelf /
Jun 14, 2017
Previous
Next
What to Expect
During your consultation, the surgeon will listen to the your concerns and cosmetic goals before making recommendations for a specific treatment plan. Since each implant revision surgery is unique to the patient's situation, the surgical technique and length of surgery and recovery will vary. The recovery time is generally about a week or two but you should expect a longer recovery time for multiple or extensive revision surgeries that involve removing scar tissue or removing loose skin. A revision that removes or replaces a breast implant usually allows for the shortest recovery period. If you suspect your breast implant has ruptured, please seek medical attention immediately.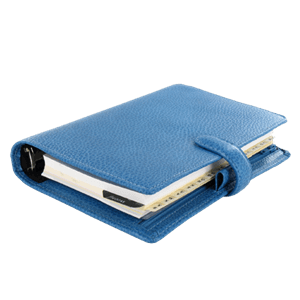 Plan Your Procedure
Procedure Recovery Location

Out-Patient
Contact Us
New and Improved Implants
We want everyone to be happy with their breast, so we offer breast revision surgery (even if it is to correct another surgeon's work) to help you reach your cosmetic goals. Please schedule a consultation at our office to learn more about your revision possibilities at Dr. Black Plastic and Cosmetic Surgery.
Related Procedures