About After Weight Loss
If you are considering body contouring surgery after weight loss surgery like the many men and women that have visited us from New Orleans, Metairie, Houma, Baton Rouge, Mandeville, Covington and beyond please come in to see Dr. Elliott Black or Dr. Summer Black for a free consultation. Complete your weight loss transformation with our board-certified plastic surgeons. Dr. Elliott Black and Dr. Summer Black have more than 40 years of combined plastic surgery experience in helping men and women correct their skin after a significant weight loss. Body contouring is an ideal option for male patients who feel self-conscious about their masculine form or lack thereof. For male patients it can help them achieve the sharp chiseled body they desire. We have performed thousands of body contouring procedures and want to help you formulate a surgical plan that works for you.
Body contouring surgical procedures to consider after weight loss:
Arm lift – Eliminate the sagging of the upper arms
Breast lift – Improve the appearance of pendulous, flattened breasts
Facelift – Tighten the mid-face lax skin
Neck lift – Remove hanging skin from the jowls and neck
Lower body lift – Address the sagging of the abdomen, buttocks, groin, and outer thighs
Thigh lift – Improve the sagging of the inner, outer and mid-thighs
Tummy tuck – Reduce the excess skin hanging over the abdomen
If you are thinking about having surgery to remove your excessive skin after weight loss, we can find the best way to get the results you want. Call and schedule a consultation with Dr. Black Plastic and Cosmetic Surgery today.
After Weight Loss Surgery Reviews
"Dr. Black and her staff are amazing . Very professional and nice to me . I would recoomend her to anyone !"
- M.V. /
Google /
Aug 04, 2018
"Tummy Tuck - Fluer De Lis Cut - After Massive Weight Loss - I absolutely love Dr. Black! She treats you like a friend more than a patient. She is clearly very skilled. Her work is beautiful. She does not try to get you to do any more surgery than what you absolutely need. I have two other friends that have had their tummy tucks after massive weight loss with Dr. Black and they love her, as well. I highly recommend Dr. Summer Black! She performed my fleur de lis tummy tuck in 2013 and my brachioplasty in 2017. She is an amazing surgeon that does beautiful work. I am thrilled with the placement of my incisions on my arms. What I really love about Dr. Black is that she treats you like a friend and not just a patient. She gave me her cell phone number, in case I had any issues. She personally called to check on me when I was home. She made the experiences as pleasant and painless as possible. I can't say enough about her as a surgeon and a person!"
- T. /
RealSelf /
Dec 01, 2017
"I had the best experience - Dr. Black was very welcoming and approachable. She answered all my questions beforehand and made sure I was comfortable and understood my procedures. She went above and beyond my expectations and I would highly recommend her for any cosmetic procedure!"
- A. /
RealSelf /
May 23, 2017
Previous
Next
Do I Qualify?
Your body after weight loss may show a significant change on the scale, which is quite an accomplishment, but your skin may not have the elasticity to bounce back from the stretching of being overweight You may qualify for after weight loss surgery (body contouring) if you are in good health, have sustained your weight loss for 6 months or longer, and can have a surgery with general anesthesia. For our patients, who had gastric bypass, gastric sleeve, or a weight reduction surgery, we recommend having medical approval from your primary care physician or the bariatric surgeon who performed your weight loss surgery, before proceeding.
What to Expect
Body contouring, especially combination surgeries, is usually performed in a hospital where you can stay in-patient overnight. If you are expecting to have multiple surgeries, our plastic surgeon will want to have you monitored very closely after the procedure. These surgeries are performed under a general anesthetic, and in most cases, skin is excised and lifted into a higher position, then sutured in place.
Your plastic surgeon may also separate the surgeries to limit the risk of infection, avoid heavy blood loss, and improve healing, especially if you have health problems or other medical conditions that may delay proper healing.
Other Considerations
Our medical team will do our best to educate you on the various surgical procedures, the risks and limitations of the procedures and the after care instructions you will be responsible for at discharge and in your at-home recovery. Following body contouring procedures, there will be some pain, swelling, and bruising around the incisions for the first 10-14 days. Tubes may be used to drain the incision site of any blood and fluid for several days following the procedure. Some patients may be issued an antibiotic to help prevent infection. Patients will experience some pain, which is normal, and the swelling can take 6-12 weeks to subside. It is very important that patients are careful moving around the first few months following surgery. After the surgery, you should wear a compression garment to support the healing process for the first 3-6 weeks. You will be given post-operative care instructions and you can pre-schedule your follow up appointments to help you stay on track during your recovery process. You will need to rest for at least 7–10 days before returning to work, however, we encourage you to ambulate frequently after surgery to help prevent a blood clot or pulmonary embolism. Regular physical activities can be resumed within 6 – 8 weeks. In some patients, it may take 12-18 months for the swelling to completely subside and the scars to mature. You will need to schedule follow up appointments at our office periodically for progress checks.
It may take some time to be cleared by your plastic surgeon to go the gym for vigorous exercise. The good news is that many of our weight loss surgery patients that have the extra skin removed report having better range of motion and improved exercise tolerance. Most patients love their results and report looking and feeling fabulous without the extra skin.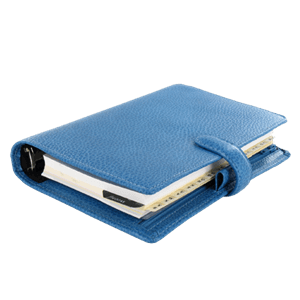 Plan Your Procedure
Procedure Recovery Location

In-Patient
Contact Us
Full-Body Assistance
You did an amazing job. Losing a significant amount of weight is a difficult task. With the amount of time and investment you have made into your health and body image, we want to inform you that there are surgeries to help you lose unwanted skin that doesn't bounce back with good elasticity. Each patient has a different story and medical circumstance, and our board-certified plastic surgeons at Dr. Black Plastic and Cosmetic Surgery will give you a private consultation on how body contouring may be to your benefit. We want you to succeed and love your new body. Call and schedule your consultation today.
Related Procedures