About Tummy Tucks
If you are considering a tummy tuck or a mommy makeover like the many women and men that have visited us from New Orleans, Metairie, Houma, Baton Rouge, Mandeville, Covington and beyond please come in for a free consultation. We have an exceptional team of board-certified plastic surgeons. Dr. Elliott Black and Dr. Summer Black can correct your protruding abdomen resulting from weak muscles or excess skin and fat with tummy tuck (abdominoplasty) surgery. This procedure is especially a great option for men or male body builders who are looking to enhance their masculine figure. Although many male patients typically have a chiseled tummy, some men are unable to obtain a flat abdomen from diet and exercise alone. This surgical procedure is not, of course, a substitute for weight loss, but it can give you a tighter, smoother abdomen once you are at or near your goal weight. You may have stubborn fat or hanging skin that has not responded to diet and exercise, and have run out of options to get the body shape you have worked so hard for with your food choices, or in the gym.
You may need a full abdominoplasty to get your best results, or if you only have trouble in your lower stomach, often called a "pooch," a mini or modified tummy tuck may be all you need. During your consultation, we will discuss your body concerns and what you hope to achieve from tummy tuck surgery before creating your best treatment plan. We will also take a medical history, perform a complete physical, and take before and after photographs to monitor your progress from start to finish. Call and schedule your first appointment in our Metairie, LA office today.
What A Tummy Tuck Won't Do
Unfortunately, this procedure is not a substitute for weight loss or a regular exercise program. The results of your tummy tuck can be eliminated by significant fluctuations in your overall weight. Keeping this in mind, individuals considering substantial weight loss should postpone a tummy tuck until they are at or near their goal weight. A tummy tuck cannot eliminate all stretch marks but these marks may be visually improved if they are pulled tighter. The stretch marks that are situated on the areas of excess skin that will be excised will be removed. We can also recommend other noninvasive laser treatments to help the visibility of these stretch marks. All you have to do is schedule a consultation with Dr. Elliott Black or Dr. Summer Black to learn more.
Tummy Tuck Reviews
"Mini Tummy Tuck. - Metairie, LA - So far she is wonderful, a very straight forward doctor that is honest and not just trying to sell you procedures you do not need. - - Like everyone else, I've obsessed over this site for months, reading and reading and reading. I initially decided on a BA and mini tummy tuck, but am only doing the mini for now. I have paid my $6,550 + $200 (pain pump)=$6,750 to Dr. Summer Black in Metairie, LA. I am 32 yo, 5'1 and 103 lbs. After my first and only child at 19 yo who was 8 lbs, 21 in. (I was only 98 lbs when I got pregnant), the elasticity in my stomach never returned. I was horribly blessed with the stretch marks above my naval, which pools or gathers to the center of my stomach. The PS does not plan on giving me a new naval, but is going to disconnet and reposition mine. I am only having skin done due to having plently of abdominal muscle and it is speculated that there is minimal fat, but I might just ask her to lipo anyways just in case. I am also having her lipo the fat deposits on my hips above my buttocks. I exercise frequently, but have never been able to get rid of that fat. I have bought Arnica Montana and Bellis Perennis to start taking after surgery, I'm not sure if any of that will help, but it cost next to nothing so why not try it. I also bought Graphites, which is supposed to heal scar tissue, mainly external. I do not plan on taking that until the stitches fall out or are removed. I have scheduled two weeks off from work, hoping that will be sufficient. I will post before pics soon."
- W. /
RealSelf /
Jun 22, 2013
"One month post op for mommy makeover - I just adore and respect Dr. Black. She has been so caring, compassionate and an honest doctor. She explained everything to me and let me know what my expectations should be once she looked at me and saw what she had to work with. Makes the procedure a lot easier when you have no hesitation in the selection of your plastic surgeon! - - Went to my three consults and the first doctor I went to and really liked states I will need an incision from hip to hip and a POSSIBLE vertical one from belly button to pubic bone since I have some jiggle horizontally. The other two surgeons said no vertical. Looking at my pic do you think I should question the experience of the doc that wants to do the vertical incision?"
- J. /
RealSelf /
Sep 25, 2013
"Blessed to have found them! - Had my tummy tuck scar revision and lipo with Dr. Summer Black and her father and they both are very attentive to details. I recovered with no problems and actually got on a cruise boat for 7 days literally day 2 post surgery! Great bedside manners and Would meet me after hours if I had any concerns ie my stitches needs removal. Would recommend to everyone who seeks a caring, professional,... - - Had my tummy tuck scar revision and lipo with Dr. Summer Black and her father and they both are very attentive to details. I recovered with no problems and actually got on a cruise boat for 7 days literally day 2 post surgery! Great bedside manners and Would meet me after hours if I had any concerns ie my stitches needs removal. Would recommend to everyone who seeks a caring, professional, and reassuring doctors."
- L. /
RealSelf /
Mar 12, 2017
"tummy tuck - very good surgery, had twins at my 2nd c section was in bad need of tummy tuck. Dr. Elliot did an excellent job-I am going back to him regarding some minor facial improvements soon. Recommend Dr. Black and his staff"
- Anonymous /
Vitals /
Nov 19, 2011
"Best Dr. by far! - Dr. Black performed a tummy tuck, a breast lift, and a small amount of lipo. I could not be any happier, I am actually glowing these days!!! She is AMAZING from start to finish. I felt more like I was being taken care of by family than just a doctor, from the day of my consultation until my check ups. Her and the entire care staff are just incredible people. This alone would make me..."
- D. /
RealSelf /
Jul 13, 2017
Previous
Next
Do I Qualify?
The best candidates for tummy tuck surgery are those in good health, and are at or near their desired weight. Age, weight, and smoking habits are considered when you meet with our doctors to discuss candidacy for abdominoplasty. Patients who exercise and eat a healthy diet will benefit the most from this procedure. Tummy tuck surgery should not be used as a form of weight loss, but as a means to remove extra skin and tone the midsection after having already met your weight loss goals. Good candidates for tummy tucks are men or women who experience:
Excessive skin around the belly button
A weakened abdominal wall (diastasis)
Sagging or loosened skin on the abdomen
What to Expect
During the procedure, the surgeon will usually make a horizontal incision, typically between the belly button and pubic area to remove excess fat and tissue from the abdomen. If there is a diastasis (separation between the abdominal muscles) the fascia will be tightened. Should the belly button require moving, it will be brought out through a small incision and repositioned. Excess skin will also be removed and the incision along the pubic area will be stitched. The result of this procedure is a scar that usually falls near the bikini line for easy coverage. Patients can expect the procedure to take approximately 1.5-3 hours, depending on their size and aesthetic goals.
Other Considerations
Following abdominoplasty, there will be some pain, swelling, and bruising around the abdomen and belly button for the first 10-14 days. Tubes may be used to drain the incision site of any blood and fluid for several days following the procedure. Some patients may be issued an antibiotic to help prevent infection. Patients will experience some abdominal pain, which is normal, and the swelling can take 6-12 weeks to subside. It is very important that patients are careful moving around the first few months following surgery. After the surgery, you should wear a compression garment to support the healing process for the first 3-6 weeks. You will be given post-operative care instructions and you can pre-schedule your follow up appointments to help you stay on track during your recovery process. You will need to rest for at least 7–10 days before returning to work, however, we encourage you to ambulate frequently after surgery to help prevent a blood clot or pulmonary embolism. Regular physical activities can be resumed within 6 – 8 weeks. In some patients, it may take 12-18 months for the swelling to completely subside and the scars to mature. You will need to schedule follow up appointments at our office periodically for progress checks.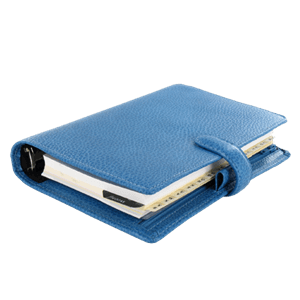 Plan Your Procedure
Procedure Recovery Location

Out-Patient
Contact Us
Flat, Toned Abs
If you want to attain a flatter, more attractive stomach and have tried a healthy diet and exercise, a tummy tuck may help get you to your desired results. Tummy tuck surgery at Dr. Black Plastic and Cosmetic Surgery can help you with the confidence you need to walk the beach without a cover-up and show off the body that you've worked so hard to attain. Schedule a consultation with Dr. Black today, and learn how a tummy tuck can transform your figure.
Related Procedures