About Body Contouring
If you are considering body contouring procedures like the many men and women that have visited us from New Orleans, Metairie, Houma, Baton Rouge, Mandeville, Covington and beyond please come in for a free consultation. With surgical body contouring procedures, it is common to have surgery to correct parts of the body that droop or sag due to weight loss, aging, genetics, and other factors. At Dr. Black Plastic and Cosmetic Surgery in Metairie, LA, we are board-certified plastic surgeons, who employ advanced surgical techniques to create a smoother, sleeker silhouette. To give the body a more taut, youthful appearance, Dr. Elliott Black or Dr. Summer Black will excise the pendulous skin, tighten the underlying muscles and tissues, and move the skin to a more youthful position. Our plastic surgeons, have more than 40 years of combined surgical experience, and achieve proven results with body contouring surgeries.
Body contouring can cover a wide range of procedures, including liposuction for spot fat reduction, abdominoplasty, arm lift a.k.a. brachioplasty, and thighlift. The main goal is to achieve a slimmer, tighter appearance. At Dr. Black Plastic and Cosmetic Surgery, our plastic surgeons are focused on making sure you're comfortable in your own skin, which can be life changing.
Body Contouring Reviews
"Excited to See - I'll keep you updated as the results appear, but I can at least review the actual process itself. Black's office is great, wait times are low, they're really nice and very real with what to expect. Dr. Black did a consultation and let me know I would be a great candidate for flank Sculpsure. She specified that Sculpsure works best on thinner women with isolated areas of fat. They were great to talk to and I immediately trusted them and was excited to get rolling, which is unusual for me because I've had a lot of unimpressive consults including for Coolsculpting. Less than a week later I had 2 applicators (or 1/2 a full panel) applied on each hip at the same time. They consulted me repeatedly on where exactly I wanted to be reduced on my hips so they could place appropriately. For me, I just wanted the overhanging "bumps" from my love handles to be reduced so that I didn't have double hips when I wear bodycon dresses. The treatment itself was supposed to be somewhat painful, but I took an Advil beforehand and found it uncomfortable but tolerable. Just when I would start to get close to hurting the machine would cycle back to cool. Afterward, they used a massager to dislodge the fat cells, which was uncomfortable but not painful. I was also told I could return to use this massage machine 3 times in the next couple of weeks for max effect. All told I was in and out in less than an hour and back at work feeling zero lingering pain.For aftercare, I will continue to massage the area and drink water. I will update with before/after photos when I have them, but I don't fully expect results until sometime after my second session 12 weeks from now. Nonetheless, the process was nothing to be upset about so if you're worried about pain, take a couple of Advil before like I did!Updated on 24 Oct 2019:I just finished the last post-Sculpsure massage treatment which I'm excited about. The massage treatment is pretty painful but is so fast. I still have no noticeable bruising or soreness unless massaging the area which is great.Updated on 20 Nov 2019:Interestingly today I put on a bodycon dress, the same one that would have bothered me 8 weeks ago, and wasn't really bothered by my love handles. I could still see a slight curve like before, so it's not very visible, but then I noticed my love handles FEEL different to the touch a little bit, and I don't feel them fold over on my waist when I slouch. All small differences, but I also found myself wondering if I wanted/needed a second treatment if my love handles aren't bothering me now. Maybe I'll do my stomach instead? Or maybe both. I will keep updated when I get before/afters and whether I do the second treatment.Updated on 24 Jan 2020:12 weeks post! I decided to do only one love handle treatment because I didn't want to risk overdoing it or change the shape of my body. I have yet to see the before/afters but I'm fairly sure there's been a slight but appreciated change that only I would notice. So far I would say "worth it" since I didn't need a major change, but I would recommend a different procedure to anyone who would. Since I decided against my second flank treatment, I did a lower abdomen treatment instead. I did right under my belly button, but the person treating me pushed for one right above too, two devices total. The one on the bottom hurt a bit, but the one on my upper abs I felt absolutely nothing at all, making me suspicious that it didn't work properly. I was definitely a bit annoyed that the treatment area was pushed on me and I may not even have had enough fat there to treat or the device wasn't fit properly. I may seek a refund/redo on that area. It's now been a few days and under my belly button is still quite sore when I massage it, there's a little bump which I'm not too worried about. Over my belly button I felt absolutely no tenderness."
- T. /
RealSelf /
Sep 25, 2020
Previous
Next
Do I Qualify?
Body contouring is performed to tighten, reshape, and contour areas of the body that you are not able to change naturally with diet and exercise. Areas that are most often treated include the arms, breasts, abdomen, thighs, buttocks, knees, and flanks. It is also performed on the face and neck. The ideal timing for body contouring is about a 6-12 months after significant weight loss to allow the body to heal as much as possible on its own and ensure your weight remains stable. The plastic surgeon considers patient health, body areas, and other factors to ensure the patient will receive the best results.
What to Expect
The overall surgical technique varies for each unique patient case. Traditionally, body contouring includes removing extra skin and reshaping the underlying tissue with minor liposuction to remove small pockets of fat The duration of the surgery will depend on the case, and a hospital stay may be required to ensure a safe recovery. To minimize infection and avoid overwhelming the body's healing process, the surgeon may group the chosen procedures together into one single surgery or into 2 or more surgeries. Procedures are grouped and timed according to each patient's personalized surgical plan. This staging reduces the overall surgical risk of complications. Visible improvements are likely seen early on and increase self-confidence in most patients, making the surgery well worth the effort.
Other Considerations
Like other major surgeries, body contouring will cause some scarring. The skilled body contouring plastic surgeon will consider scarring carefully in the overall surgical plan and place surgical incisions in less visible areas or in natural folds of the body. Post-surgical care and topical solutions for scar management are also available to result in a quicker, healthier healing process. Most scars fade and blend with natural skin tone as time passes.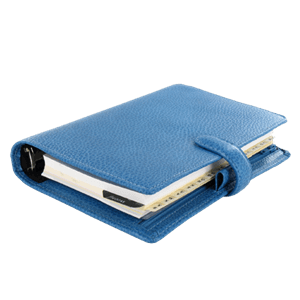 Plan Your Procedure
Procedure Recovery Location

In-Patient
Contact Us
Get Your Dream Body
The body of your dreams can now be a reality with body contouring surgery. Dr. Elliott and Dr. Summer Black will help you customize the treatment plan that can transform sagging, unattractive skin to a taut, toned body that you'll want to show off. Contact us today for more information and to schedule your consultation at our Metairie, LA office.
Related Procedures