About Liposuction
If you are considering liposuction or other types of fat removal like the many men and women that have visited us from New Orleans, Metairie, Houma, Baton Rouge, Mandeville, Covington and beyond please come in for a free consultation. At Dr. Black Plastic and Cosmetic Surgery, we believe that liposuction, Sculpsure, and Kybella are effective tools to correct problem areas by reducing fat and enhancing the overall appearance of our patients. Liposuction can bring dramatic results to male body builders or male patients looking to achieve a slimmer, stronger figure. It is generally very helpful to male patients who are in need of minor cosmetic adjustments that can not be achieved in the gym. Our board-certified plastic surgeons, Dr. Elliott Black and Dr. Summer Black, can help men and women with problem areas that are not responding to diet or exercise. Liposuction should not be considered as a form of weight loss, but should only be considered for patients who are already in good health, but need assistance toning trouble areas.
If you have problem areas that aren't responding to diet or exercise, consider taking a step toward a more contoured body with surgical liposuction. Contact our office in Metairie, LA to schedule a consultation. If you aren't ready for a surgical procedure but still have areas of fat that you would like reduced, read more about our non-surgical fat reductions such as Sculpsure and Kybella on this site.
Liposuction for Men
Liposuction is a plastic surgery procedure that isn't just limited to women. Men deserve to feel good about their bodies too, and the professionals at Dr. Black Plastic and Cosmetic Surgery are here to help patients achieve the ultimate physique they've always wanted. Men retain their skin elasticity longer than women do, and the areas of fat beneath the skin tend to be firmer and more vascular. Because of these factors, Dr. Elliott Black and Dr. Summer Black believe that liposuction is usually very effective in men.
In many cases, the ideal male body is trim and athletic, featuring broad shoulders and chest, a taut abdomen, and a narrow hip-thigh area. As men age, however, pockets of fat tend to develop around the abdomen, the flanks, the breast area, and/or along the chin. Keeping this in mind, our team can administer liposuction to address these fatty areas that are resistant to diet and exercise.
Liposuction for Women
Liposuction can also benefit women in many of the same ways. Many women desire to have a lean, trim body as well. Liposuction may be needed to target a stubborn area on the body that is resistant to diet and exercise. Women may also seek the help of a trusted plastic surgeon after their bodies have changed drastically after giving birth. Our team can target specific areas on the body with liposuction to help patients look and feel beautiful and trim.
Liposuction Reviews
"I have documented all of my recovery before and after on YouTube. My channel name is vsgtanya2011.I had weight loss surgery in 2011 and lost about 100 pounds. I was left with am apron of skin on my stomach, since that's where I carried a large amount of my weight. Two years after my weight loss, I had consultations with two other plastic surgeons before I chose Dr. Summer Black. Her approach, which was more in line with what I was anticipating for the skin removal, just made me feel completely confident. She was straight forward and compassionate. I scheduled my surgery (self-pay) that day, if I remember correctly. I had the surgery in the morning and stayed the night at Crescent City Surgical Center. I did not need muscle repair, but I did have a little liposuction on my hips. The surgery went very smooth and all of the nurses and staff treated me like a queen. Dr. Black actually gave me her cell phone number to call her if I was concerned about anything. She called me several times after I was home and before my first follow up appointment. Dr. Black placed a pain pump under my skin during the surgery, which helped control the pain for the first three days. I had two drains (one on either side). I did not have a lot of pain. At about the one week mark, the drains were removed. I was back at work (desk job) after about 3 weeks. I am extremely pleased with my results and with how wonderful Dr. Black treated me. She truly treated me like a friend more than a patient!"
- T. /
RealSelf /
Jun 19, 2018
"When I first went for my consult with Dr. Summer Black, I immediately knew she would be my surgeon. Her interaction immediately put me at ease in exhibiting my body and gave me confidence in my decision to have a tummy tuck (age 64). Her care was diligent, including an overnight stay at the surgery center and access to her cell number. She called me post surgery and maintained regular check ups until discharged. Her staff is professional and caring as well. I highly recommend Dr. Black!"
- N. /
Healthgrades /
Aug 31, 2018
"I went to see Dr. Black for the purpose of discussing breast reduction. He was honest and forthright about the risks that could result from that type of procedure. I knew immediately that he was the best possible doctor I could have found. I went from an H cup to a perfect C cup. The change for me was life altering, after many years of shoulder, neck and back pain. He and Dr. Summer Black treated me with such compassion and care. Their skills were far above any other surgeons I met. I will be grateful to them for the rest of my life."
- P.F. /
Google /
Jun 13, 2020
"Finally - I've been unhappy with my body for so many years, but when I entered my fifties things really took a turn for the worse. I'm a wife, mom of 2, grand mom of 3, am 52, 5'1", 120 pounds and I'm very physically active. I hit the gym 3-5 times per week - mostly cardio - and of course none of that work could fix my low lying breasts or the loose, stretch marked skin on my flabby looking stomach. As we ladies do, there have been conversations between friends about wish lists. You know, if I could have anything done what would it be? Dr. Eileen Summer Black's name came up quite a few times, as some of my friends had already had their wish lists fulfilled, and Dr. Black seemed to be well loved by all. I decided to go for it. I spoke to my wonderful husband, who by the way, thinks the whole idea of cosmetic surgery is crazy, and he was supportive even if he didn't get it. My mom agreed to help me out at home while I recovered too. I met with Dr. Black and we made plans to do a breast lift without implants, a tummy tuck with muscle repair, and Lipo. My surgery was scheduled for 12/3. It's now 12/6 and I'm 3 days out. I showered for the first time yesterday and as it was the first time I've taken off my post surgery bra, I finally saw my boobs. Wow, talk about perky! They are sitting high and are still swollen so I'm sure there will he changes in the coming months. I still have surgical tape on my TT incision and the drain is there as well. From what I can see my tummy is very swollen so I'm not making any judgements yet. Dr. Black has been wonderful. She's checked in with me even though she's on a family vacation. Seriously - her office is amazing. Everyone there is kind and compassionate. I do want to mention the pain. There has been absolutely no pain from my breast lift. And I'm serious - NONE. Now my stomach is another animal altogether. Yeow!! The pain is real. Luckily Dr. Black uses exparel to numb you up post surgery. It lasted about 48 hours then the fun began. I feel like a big baby. I knew there would be pain, but had no idea what it would feel like. It's bad. I stopped taking prescription pain meds after the first day and am taking extra strength Tylenol now. As I still haven't had a BM I just don't want to make that any worse. I'll be taking Miralax this morning and I'll move around a little more today. I'll post again soon. Also, thanks to all you wonderful ladies who've posted your experiences!"
- T. /
RealSelf /
Dec 06, 2019
"Dr. Black performed a tummy tuck, a breast lift, and a small amount of lipo. I could not be any happier, I am actually glowing these days!!! She is AMAZING from start to finish. I felt more like I was being taken care of by family than just a doctor, from the day of my consultation until my check ups. Her and the entire care staff are just incredible people. This alone would make me recommend her, but her work takes it to a whole new level. I would recommend her (and I have) over and over again."
- D. /
RealSelf /
Jun 19, 2018
Previous
Next
Do I Qualify?
Liposuction is most commonly performed on the abdomen, hips, thighs, buttocks, and even the neck. The best candidates for liposuction are those who are in good health and experience:
Excess fat deposits that cannot be altered with diet and exercise
Disproportionate areas of fat on the body
Good skin elasticity
What to Expect
Liposuction is usually performed as an outpatient procedure with the patient under local or general anesthesia. During the procedure, one or more small incisions will be made near the treatment site. A thin tube (cannula) is then inserted through the incision to loosen the excess fat, then suctioned out. The length of this procedure varies among patients, but it typically takes between 1 – 3 hours to complete. Following their procedure, patients should wear a compression garments for the first few weeks to reduce swelling and ensure optimal healing. Patients can expect minimal scarring at the incision site and with proper scar management, it will be difficult to notice. In order for the results of liposuction to last, the patient should maintain a stable weight through a healthy diet and exercise.
Other Considerations
If you ar considering Liposuction surgery like the many women that have visited us from New Orleans, Metairie, Houma, Baton Rouge and beyond please come in to see Dr. Elliott Black or Dr. Summer Black for a free consultation.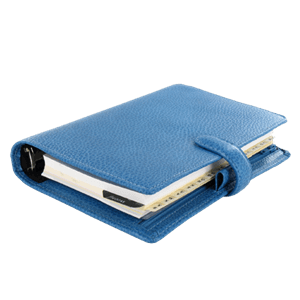 Plan Your Procedure
Procedure Recovery Location

Out-Patient
Contact Us
Remove Stubborn Fat
Stubborn fat deposits can keep you from achieving the body you've always wanted. Patients, who need assistance getting a slimmer body, should schedule a consultation with our office in Metairie, LA today. At Dr. Black Plastic and Cosmetic Surgery, we provide a number of advanced techniques in liposuction that can be matched to the needs and desires of each patient for your best results.
Related Procedures