About Laser Hair Removal
Our practice in Metairie, LA offers laser solutions for unwanted body hair that are a safe and effective method of hair removal. The state-of-the-art laser hair removal system can be applied anywhere on the body you have hair, and it will target the hair follicle to prevent future hair growth. At Dr. Black Plastic and Cosmetic Surgery, our aesthetic technicians can perform these laser treatments for men and women on the upper lip, chin, neck, bikini line, groin, underarms, legs, chest, and back. As the most common nonsurgical procedure our board-certified plastic surgeons, Dr. Elliott Black and Dr. Summer Black offer, laser hair removal gives our patients smoother, hair-free skin in just a few treatment sessions. If you would like to learn more about our laser hair removal treatments, please call and schedule an appointment today.
Laser Hair Removal Reviews
Do I Qualify?
Laser hair removal works best on dark hair. Blonde, white, gray or red hair are not always the best candidates for laser hair removal. However, there are new developments every day to help address this problem for men and women with light colored hair. Keep in mind that your hair grows in cycles (rest and growth), and some hair may be in a dormant rest cycle at the time of your laser treatment and therefor will not we affected. Because laser hair removal only works on hairs that are in the growth phase, multiple sessions may be needed to treat all of the different follicles during their particular growth phase.
What to Expect
Before your laser hair removal treatment, we advise that hair be neatly trimmed. Extremely long hair is not necessarily great for this removal procedure. We will give you protective eyewear while the laser is on your skin to protect your eyes from the heat energy. Our aesthetic technician will apply a cold gel to the treatment area then test a small area of your skin to see what setting is right for you. Once the settings are selected, our tech will perform short, controlled movements with the laser as it is breaking down your hair follicles. With intense, pulsating light that we apply to your skin, the laser will target and destroy your hair follicles. This will help prevent future growth. The laser will not damage the skin or soft tissues in the area of treatment. We recommend scheduling several laser hair reduction sessions to maximize your chance of removing hair in a different cycle and see terrific results.
Depending on the size and location of your treatment area, most sessions are relatively quick and sometimes only a few minutes! Of course if you are treating the majority of the area on your legs, the sessions will a lot longer than on your chin. You can also expect no downtime, and you can go about your day as planned (most patients can return to normal activities immediately after treatment).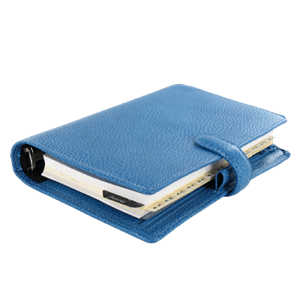 Plan Your Procedure
Procedure Recovery Location

Out-Patient
Contact Us
RemovE Unwanted Hair!
Stop worrying about the visibility of your unwanted hair! We know that waxing and shaving can be a pain. You should try our laser hair removal treatments at Dr. Black Plastic and Cosmetic Surgery. Please call and schedule an appointment for a skin and hair analysis at our Metairie, LA office to learn if our painless laser hair removal could be a benefit to you!
Related Procedures