About Laser Skin Resurfacing
In Metairie, LA, the office of Dr. Black Plastic and Cosmetic Surgery offers laser skin resurfacing treatments with a fractionated CO2 laser or a fractionated Erbium laser to easily and effectively improve the tone and texture of your skin. Our board-certified plastic surgeons, Dr. Elliott and Dr. Summer Black perform these treatments to help reverse the effects of sun exposure, acne scars, aging, and other factors that have left your skin lacking the luster and freshness you desire. The fractionated CO2 and fractionated Erbium laser technologies removes dead skin cells, and stimulates collagen production to help your skin regain its supple smooth texture. Look healthier and younger with just a few treatment sessions (maybe even just one). There is minimal pain associated with this treatment, and about 5-10 days of downtime depending on how aggressive we are with the laser settings. If you are considering laser skin resurfacing like the many men and women that have visited us from New Orleans, Metairie, Houma, Baton Rouge, Mandeville, Covington and beyond give the board certified plastic surgeons at Dr. Black Plastic and Cosmetic Surgery a call today to schedule a free consultation. We can schedule you for a skin analysis to get you started with laser skin resurfacing treatments today.
Laser Variations
The depth and aggression of laser skin resurfacing depends on the patient's desired outcome and overall goals. More aggressive resurfacing is known as ablation. With this form of resurfacing, the skin is actually wounded to the dermal level. Once the dermal wound healing begins, it stimulates the production of collagen. Recovery time from ablation is around 2-3 weeks. The less aggressive non-ablative process is less invasive and reduces the overall recovery time, but the results are not as dramatic, and multiple treatment sessions are usually necessary to achieve the same level of improvement. The new generation of CO2 and Erbium lasers have increased the effectiveness and efficiency of the procedure while minimizing damage to the surrounding tissue. It can be used on skin that shows superficial to moderately deep lines and wrinkles. It can be used on the face, neck, hands or chest.
Laser Skin Resurfacing Reviews
"Dr. Summer Black is truly amazing. She is caring, experienced, smart and a great doctor. I have had laser, fillers and Botox services by her and was highly pleased with all results. Her staff is equally amazing. A highly trusted older friend recommended me to Dr. Black and I am so glad she did. I now recommend Dr. Summer Black to my good friends with outmost assurance. I can't speak enough of my experience and happiness of finding Dr. Black and her staff."
- F. /
Google /
Apr 09, 2017
"Dr. Elliott Black has years of experience and it shows in his results! - Dr. Elliott Black did my breast implants years ago. They are so natural that even my Ob-gyn couldn't tell they were implants. I've also gone to Dr. Elliott Black for laser treatments and to have my eyelids done. I couldn't be happier with the results!"
- M. /
RealSelf /
Feb 09, 2018
"My experience was phenomenal! - I had severe sun damage on both my face and chest. Dr. Black suggested an Erbium Yag laser treatment on my face and a fractionated CO2 laser treatment on my chest, and I could not be happier with the results. Moreover, Dr. Black and his staff were superbly considerate as to my work-imposed time constraints, expeditiously conducting all consultations, procedures, and follow-ups. Five stars;..."
- S. /
RealSelf /
Mar 28, 2017
"Explant. En bloc. Outstanding surgeon! - I researched doctors prior to having my explant as I had been having some issues that were possibly related to my implants not working well with my body and overall health and genetics (namely, several homozygous MTHFR genes). I had a face-to-face consultation with Dr. Black in Metairie on January 7th, and by the end of that meeting I had made up my mind that Dr. Black was the surgeon for me. She's patient, knowledgeable, a terrific communicator, and above all, she didn't invalidate my illness-experience (the things that I had been going through that likely had a component of MY body responding badly to the foreign body that was in it... that is, she didn't rule out that it could be a factor). By the end of the consultation, I knew that she would be the one to do my surgery! I was able to schedule my surgery for two weeks out, and can happily report at this time that I am now breast-implant-free! She did an AMAZING job! My breast already look great, even five days after explant! Additionally, the Crescent City Surgical Center was beyond any expectations I could have had, and the nurses and staff there were EASILY five stars! Due to Dr. Black's "realness", open-mindedness, and willingness to remove my entire implant, and capsule, and to make sure nothing foreign was left in the breast pockets; I will most definitely recommend her to others, and I will definitely make the three hour drive to use her for other aesthetic procedures (skin care, and injectables) in the future. She's absolutely worth it!"
- B. /
RealSelf /
Jan 22, 2019
"I am a patient of both Dr Elliot and Dr Summer. I can't recommend them enough. They are professional and unendingly kind. They are the BEST plastic surgeons around. Not only are they pretty wonderful, but this staff is fabulous. Nurse Patty has been a support to me and made every effort to make me feel comfortable with everything from surgery dates, appointments to skin care. She is just awesome! And then there is Wade! He is very knowledgeable and well versed on the latest non invasive procedures. I'm very confident in his recommendations. Last but not least is Lauren. She also is professional and handles that front desk like a soft spoken boss! Whenever I go to this office I feel truly welcomed and I know they will always have my health and best interests in mind. Don't go anywhere else! You can thank me later!❤️"
- V.C. /
Google /
Jan 28, 2022
Previous
Next
What to Expect
Even though laser skin resurfacing is nonsurgical and is considered noninvasive, there generally is some downtime associated with the procedure depending on the level of aggression. To ease any discomfort during treatment, our practitioner may choose to numb the skin using a local anesthetic. The doctor places the laser on the treatment area for a short amount of time and repeats this process until all of the damaged skin has been treated. After the ablative procedure, the treated skin may appear swollen, itchy and red. It's possible for these areas to discharge a yellowish liquid. During recovery, the treated area will need to be kept clean and protected. Crusting will likely occur, so the patient must refrain from picking since this can lead to infection and permanent scarring. Patients that are prone to fever blisters must notify the doctor so that they can take an antiviral during the healing process. New skin is usually generated in about 1 – 2 weeks. With non-ablation, a patient can expect swelling and redness which usually resolves in a couple of days.
Other Considerations
During laser skin resurfacing, the doctor will aim brief, pulsating beams of light to the skin. The depth depends on the patient's particular condition and needs. The laser beam removes the outer layer of skin, which is known as the epidermis. At the same time, the laser is heating the dermis, the layer underneath, which stimulates the growth of collagen. Once the treatment is complete, the skin will begin to crust, flake, and peel away over the course of several weeks. Once this process is complete, new skin will appear in its place that's healthier, brighter, younger looking, and more even-toned.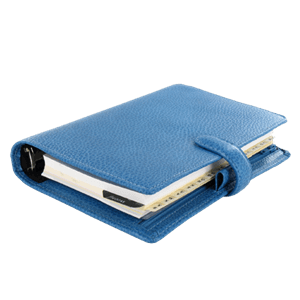 Plan Your Procedure
Procedure Recovery Location

Out-Patient
Contact Us
Treat Sun-Damaged Skin Today!
Our office offers numerous treatment options for sun-damaged and aging skin. The decision whether to choose ablative or non-ablative laser skin resurfacing is dependent upon the patient's individual condition, aesthetic goals, budget, as well as pain tolerance and allowance for recovery time. At Dr. Black Plastic and Cosmetic Surgery, we can discuss your specific quest for healthier looking skin during a private and thorough skin consult. If you are interested in laser skin resurfacing, we invite you to call our office today and schedule an appointment for an analysis.
Related Procedures