About Laser Tattoo Removal
Do you have tattoo regret? When you want to remove tattoos that no longer fit your personality or lifestyle, you should seek the advice and experience of a board-certified plastic surgeon, such as Dr. Elliott Black or Dr. Summer Black, in Metairie, LA. Our surgeons will gladly analyze your skin and come up with a plan to rid you of your unwanted body art.
At Dr. Black Plastic and Cosmetic Surgery, we use the Spectrum Q-switched 1064nm/532nm laser to break up ink fragments into particals that are able to be removed over time by the bodies natural immune system. The laser will naturally fade the color of the tattoo over time. Multiple treatments are usually required but laser tattoo removal is safe and quick, and in most cases, doesn't leave a scar. This Q-switched laser is effective on all skin types. If you would like to learn more about how to restore your skin before that tattoo, call and schedule a private consultation with one of our plastic surgeons today.
Do I Qualify?
Patients, who practice protective skincare (sun block and limited sun exposure), make great candidates for laser tattoo removal. Our laser will work on all skin colors, as the technology will accommodate the different types and tones of skin color. There are other limitations to who can or cannot have laser tattoo removal, but our plastic surgeon will discuss your qualifications at a private consultation, and may need to suggest other possible treatments.
Reviews
"I've been a patient of Dr Summer Blacks for about 4 years and I would never go anywhere else. I am ALWAYS ecstatic with her work and have had Botox and Restylane filler in my cheeks and lips. Dr Black is not only a total perfectionist but she becomes a friend you feel comfortable confiding in and sharing your life with. I would recommend Dr Black to my own mother....and in fact I did! Now we are both her patients who regularly visit her for all our anti-aging facial perfecting cosmetic work."
- A.R. /
Google /
Feb 06, 2017
"Dr Black is very patient, explains and makes you feel like family."
- P. /
Healthgrades /
Dec 10, 2019
"Please see my full review of Dr. Summer Black on Google. I couldn't post the full review on this site..too much to say and it is limited on space. Amazing surgeon. Wonderful person:)Highly recommend!"
- T. /
Healthgrades /
Sep 17, 2021
"What an experience! This is going to be a long review. My surgical procedure with Dr. Summer Black could not have gone better. She placed the incisions perfectly and the closure was beautiful! I am three weeks post op and can barely see the scars. Not only is she a highly skilled surgeon, she is also a warm and caring person. This concern for her patients continues after discharge. She personally texted me daily to see how I was doing. I have never had a surgeon do this ..it was even more astounding that she was doing it after a category 4 hurricane! Hurricane Ida had landed not quite two days after my surgery. There was no way in or out of Metairie/New Orleans area. There was no power, water, rental cars, buses, or flights. My Mom and I were staying at a hotel across the street from the surgical center. One of the hotel staff had told us that they were probably going to evacuate the hotel and that we needed to find somewhere to go. We had flown in from the west coast and didn't know anyone in the area. Dr. Black graciously offered that we stay at the surgical center until we could find a way out of town. Amazing. This review extends to all of Dr. Black's staff. From the wonderful Patty(another kind and amazing soul) at the office to everyone at Crescent City Surgical Center(separate review coming for all of the angels there). When the roads had cleared later that week, Dr. Shows (an anesthesiologist at Crescent City Surgical) actually volunteered and drove us to Baton Rouge- that is over an hour away! The kindness and generosity that we experienced from these people during the aftermath of Ida was incredible. It was something I'll never forget. I want to go back and visit the area (just not during hurricane season :)) I HIGHLY recommend Dr. Black and Crescent City Surgical Center."
- T.M. /
Google /
Sep 17, 2021
"I have used Doctor Black for Three different procedures and I love everything that he has done for me. He is really a great Surgeon and he has a wonderful caring staff."
- A.F. /
Google /
Aug 21, 2021
Previous
Next
What to Expect
Once you are cleared for the laser tattoo removal process, we will begin your treatment sessions. We will clean the area of your skin where the tattoo is located. The laser will then pass over the surface of the tattoo with an emitting laser or pulsed light. Depending on the size and color of your body art, you may have a very short treatment time, or an extended length of time to cover the area. If you are unable to tolerate the pain of the laser on your skin (it will sting), we can offer you a topical anesthetic cream to limit the pain. Once the laser treatment is over, an ointment is applied to the skin with a bandage to keep it protected. This process may need to be repeated multiple times to be effective, and our plastic surgeon can discuss that with you at the consultation.
When multiple treatments are required (2 – 15), you will not have them all at once. We will need to schedule them 4 – 7 weeks apart. The visibility of the tattoo will decrease with each laser treatment session. Many patients experience some swelling, redness, and sensitivity to the area treated. It may also feel like you have a sunburn, with the skin crusting on the surface. The area will also itch as it heals. Be very careful not to damage the area with scratching.
Other Considerations
If laser treatments are not effective in removing your tattoo, our plastic surgeon can make suggestions that may make a bigger impact. From the most invasive (surgical excision) to less invasive laser treatments, we will provide a treatment plan that best suits your needs.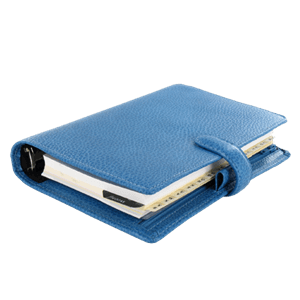 Plan Your Procedure
Procedure Recovery Location

Out-Patient
Contact Us
Restore Your Skin
Think of laser tattoo removal as a second chance for a clean slate. At Dr. Black Plastic and Cosmetic surgery office, we have an experienced, compassionate staff, who can help you reveal your skin without the body art. If you are considering tattoo removal like the many men and women that have visited us from New Orleans, Metairie, Houma, Baton Rouge, Mandeville, Covington and beyond please come in for a free consultation. Call today and schedule a consultation. We would be happy to help.
Related Procedures