About BOTOX
BOTOX and DYSPORT are well-known names in the world of facial injectables, and they are wildly successful in the treatment of dynamic wrinkles and fine lines. Our board-certified plastic surgeons, Dr. Elliott and Dr. Summer Black, perform this nonsurgical skin treatment (made with a purified strain of botulinum toxin type A) on men and women to ease the look of aging around the mouth and eyes.
Many BOTOX and Dysport patients report that there is a tiny sting to the injection, but it is worth the results you will see within 3 – 5 days as it relaxed the facial muscles to make the skin look supple, smooth and youthful for approximately 3 – 4 months (research suggests that long-term use of BOTOX leads to a longer duration of the effects). If you are looking for a way to look younger without surgery, we recommend coming into our office at Dr. Black Plastic and Cosmetic Surgery for a consultation, and our plastic surgeons will be able to recommend the best injectable treatment for your desired results. Schedule today!
BOTOX® Reviews
"I've been a patient of Dr Summer Blacks for about 4 years and I would never go anywhere else. I am ALWAYS ecstatic with her work and have had Botox and Restylane filler in my cheeks and lips. Dr Black is not only a total perfectionist but she becomes a friend you feel comfortable confiding in and sharing your life with. I would recommend Dr Black to my own mother....and in fact I did! Now we are both her patients who regularly visit her for all our anti-aging facial perfecting cosmetic work."
- A.R. /
Google /
Feb 06, 2017
"I have been a patient of Dr Summer Black for about 4 years. I will never go anywhere else. After making the rounds to several highly regarded plastic surgeons and being less than satisfied I finally found Dr Black. She is amazing! She's warm, compassionate, authentically interested in you and your life and she is a facial artist extraordinaire! She has been doing my Botox and Filler regularly for years and I am always 100% happy with the results. Her nurse Anna is a doll and also becomes a friend who really cares about you. I would recommend Dr Summer Black to my own mother....and in fact did! We are both her patients who visit her several times a year for all our anti-aging cosmetic needs. If there were 10 stars I would give them to her."
- A.B. /
Yelp /
Jan 09, 2017
"43 Years Old, Wrinkles and Sweating, Stressed out Mother of Three - Metairie, LA - Dr. Black is very friendly and knowledgeable. She arrived on time and was extremely professional. have already referred friends and will continue to go back as long as I can! Thank you for wonderful service! I can't wait for my next appointments:) - - I had two procedures done and both turned out excellent! My first was Botox on my forehead and I was nervous but Dr. Black made me comfortable and at ease. This was my first time so she was very patient with me and helped calm my fears. The second was Botox under my arms for sweating and it has worked wonderfully!"
- B. /
RealSelf /
Jul 12, 2016
"Botox Review - Metairie, LA - Dr. Black is a true professional who makes you feel very comfortable and I always have faith that the results will be perfect. - - Dr. Black is the only medical professional that I would trust with botox. She is an expert at assessing your entire face and body and she determines what the level of botox needed to make you look natural. Often medical professionals "over-botox" and the results are truly unbecoming. She is amazing!"
- L. /
RealSelf /
Jul 13, 2016
"Love It! - Metairie, LA - love the results! Dr. Summer was very detailed with my treatment. I look completely natural. It took 5 days to see results, worth the wait. That had been my 1st time to her office, I am going to use her for my Botox for now on. I don't feel I need any other treatment as of now.. But when the next time I'm in need I'll use Dr.Black."
- P. /
RealSelf /
Jul 15, 2016
Previous
Next
Do I Qualify?
The best candidates for BOTOX or DYSPORT injections are in good health who show the following signs:
Dynamic wrinkles
Smile and/or frown lines
Lines around the eyes (also known as "crow's feet")
What to Expect
The plastic surgeon will look at the quantity, depth, and location of your dynamic wrinkles to mark the areas of the muscles of the face that will be treated. With an ultra-fine syringe, BOTOX or Dysport will be carefully injected into the marked areas. Numbing creams and cold compresses can are used to make your treatment more comfortable and most patients report minimum to no discomfort when the needle pierces the skin.
Other Considerations
You should be able to return to your regular activities after Botox injections. We encourage all of our BOTOX patients to avoid exercise for 24 hours and to avoid anything that puts pressure on the treated areas such as facials or massages for the first 3 days after treatment. Complete results after BOTOX are visible (smoother forehead and diminished wrinkles) in about 10-14 days. Many patients feel that BOTOX treatments make their skin look radiant, they feel younger, and look well rested.
It's a low-risk, easy and affordable solution to get younger-looking skin in a matter of days, with no surgery or anesthesia required.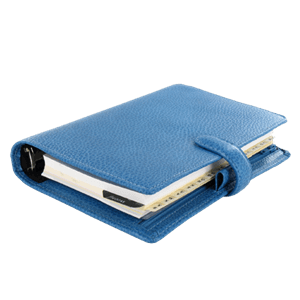 Plan Your Procedure
Procedure Recovery Location

Out-Patient
Contact Us
Ageless Expressions
BOTOX has transformed the lives of millions of people, and you can be one of them. This treatment and similar wrinkle relaxers such as Dysport are designed to minimize the appearance of wrinkles to reveal your true and brighter self. Many of our patients enjoy the benefits of BOTOX or Dysport as it safely and effectively decreases facial wrinkles and age lines. We invite you to contact our office in Metairie, LA with your questions and to make a consultation appointment at Dr. Black Plastic and Cosmetic Surgery for your personalized treatment recommendations.
Related Procedures